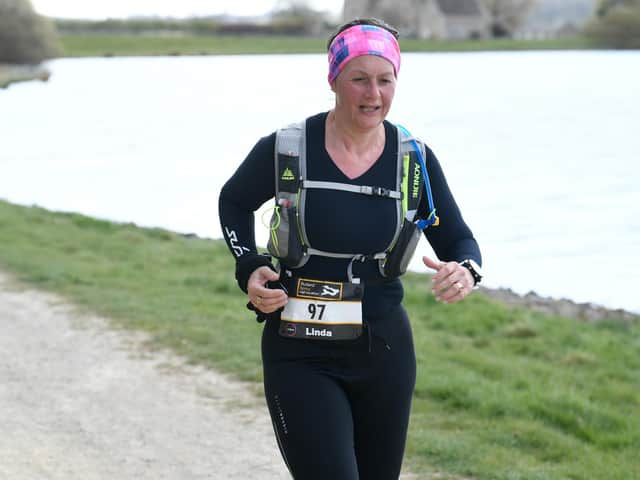 These are exciting times for many running clubs across the country as events are once again allowed to go ahead, albeit with government guidelines to minimise the risk of spreading Covid.
One such event took place at the weekend and Boston Community Runners' Linda Rands was there on the start line.
The Rutland Spring Half Marathon went ahead and with clear instructions for the runners and super marshals on route, it was hailed a great success.
The race took place around the shores of one of Europe's biggest man made reservoirs and the route included tarmac, gravel and dirt tracks.
It followed most of the circumference of the lake including the peninsula.
The route passed metres from the waters edge and weaved through some of the most precious wetland habitats in the UK.
The weather was perfect running conditions – bright but chilly and Linda, who also takes part in Triathlon events, had a super run and held a steady pace all the way round.
She crossed the line with a smile and a finish time of 2:15.15 for one of her quickest half marathon results and also her second fastest 10 miles.
With clubs being allowed to train once again in groups and events start up once more under Covid guidelines the runners from Boston will be doing what they have missed for the last year, representing Boston and being the best they can.
Boston Community Runners meet on a Tuesday and Thursday at 6.50pm for a 7pm start at Rosebery Avenue's Peter Paine centre.