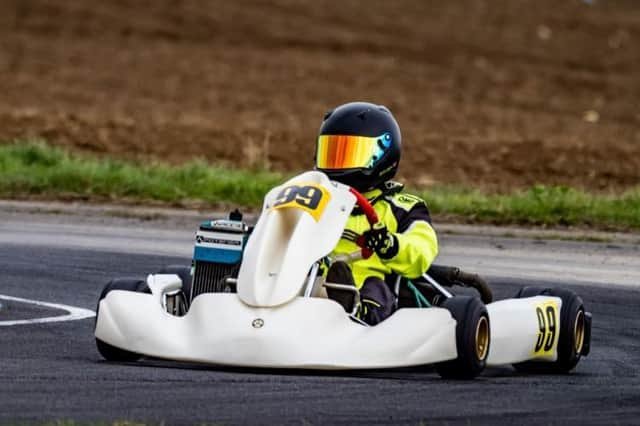 Rhys Owen claimed second place in this year's Woodthorpe IKR Honda Cadet Championship.
The final race of the series was cancelled due to snow, but Rhys exceeded expectations this year and he has worked so hard on and off the track to get this result.
He cannot wait to get out testing ready for 2022 which is hoped will be a massive year for him as he moves up to the Mini Max Karts for 11-14 year olds.
Rhys has needed special dispensation for this as he only turns 10 in February.
Rhys is sponsored by A1 Motor Store, JDC Vehicle Sales, JP Autos, The Little Italy Pizza Co, T. Balfe Construction, Paul Rogerson Fleet Solutions, Topps Tlites, M8 Apparel.