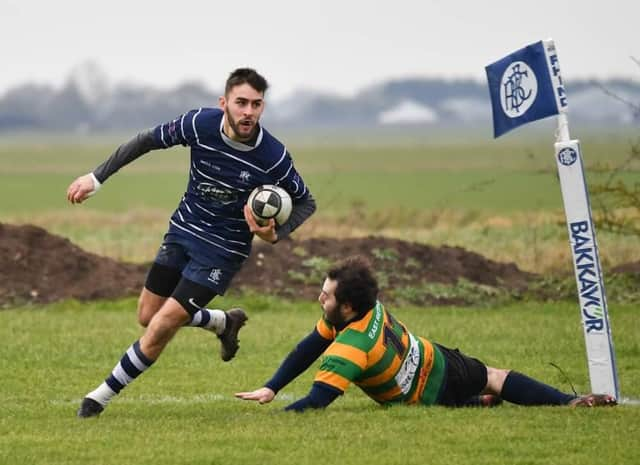 Two players would score over half the points; as centre Sean Bishop and winger Jose Araujo recorded four tries each.
After ten minutes of play and in perfect playing conditions, they were 14 points up; with two tries through first Bishop then Araujo, both converted by Wayne Harley.
The score board was kept in constant motion, with three further tries from Araujo one by Bishop and one by Mason Coulam to take a half time lead 43-0.
The second half proved to be a disjointed affair, despite this, six further tries were registered; two from Bishop, one from Luke Fowler and Lewis Eldin and the last two through winger Tom Loveley. Wayne Harley converted five tries and Rowan Mason two tries.
The result, sees Boston move to fourth place.