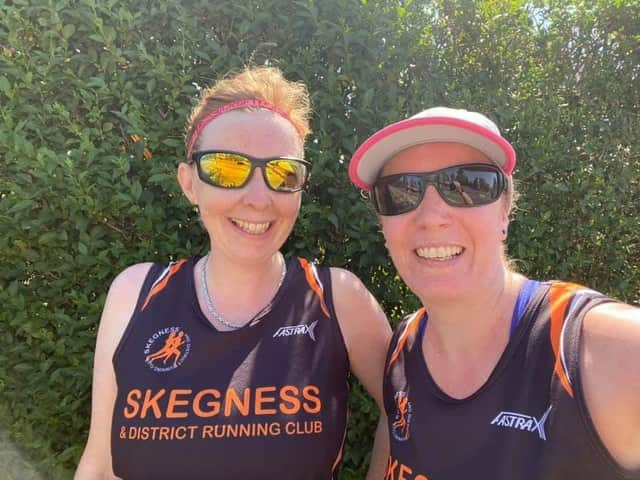 Skegness and District Running Club members were challenged to run or walk a combined 500 miles in a morning.
In total, 85 members took part from the club's four centres based in Skegness, Spilsby, Boston and Horncastle... with competitors clocking up some fantastic distances between them.
Maurice Tompkins started at midnight to make the most of the cooler weather and was joined by Maria Yuill at 6am.
Both of them covered a fantastic number of miles with Maurice waking from Boston to Woodhall Spa and back again, covering 31.31 miles.
Maria joined in and covered 16.8 miles.
Martin Chapman and Chris Sweeny both ran pre-6am to avoid the morning heat, covering 15 miles each in Skegness along the coastline in the morning.
Guy Hatton is used to the heat now, living in Spain. His routes included plenty of gradient as he covered 20 miles in the morning.
Mark Collingwood also ran a very impressive 19.01 miles, gaining third furthest male in the morning.
Lora Hawkins ran in two stints to train for the summer Equinox race, running 16.44 miles.
Tammy Rainbow ran her furthest this year with 15.6 miles and finished the day off at the beach.
Leanne Ricket and Martin Beagley ran 12 miles in the summer morning heat in Boston.
Dave Kenyon ran a 10k in Horncastle then another 10k accompanied with his wife and new member Roenel Kenyon.
Dawn Allen and Eleanor Marsh both ran half marathons to add to the SADRC tally in Spilsby.
In total the 500 mile marker was smashed, members covering a distance of 797 miles, which averages more than nine miles per person.