Having raced the distance before, Martin, 59, knew how tough the event was going to be and that was before flight cancellations and urgent bike repairs added to the stress.
The New Zealand Ironman event is the world's second longest-running Ironman event with a proud and rich history deeply rooted in the town of of Taupō. The race itself showcases the best of New Zealand's natural wonderland, and starts with all athletes ready and waiting in the deep water of Lake Taupo, where athletes swim one loop totalling 2.4 miles in water temperatures of around 19 degrees.
All athletes then get to the first transition area in Kaimanawa Reserve from where the bike leg is completed over two loops and 112 miles. Spectators including Martin's wife, Sue, cheered the athletes at the start of the bike leg before they rode into rural landscape surrounding Taupo.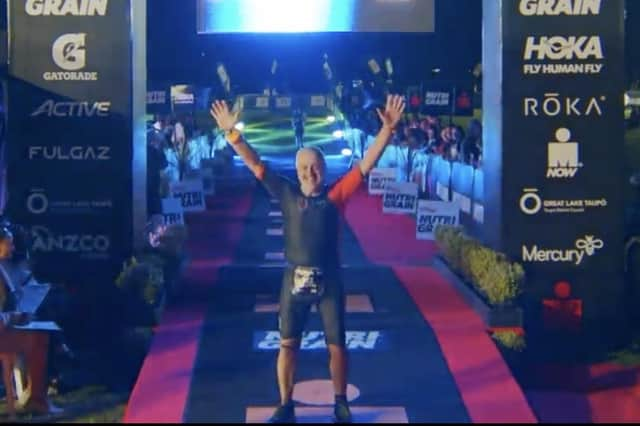 It was during the bike leg that Martin started to feel ill. Suffering with jet lag following the long flight only days earlier and the stress of getting his bike repaired had all taken a toll. Martin, however, pushed on and kept pedalling to get over the continuous rolling hills.
The run course then saw four loops through Taupo town centre with spectators lining the streets.
Martin struggled to find his run rhythm over the first lap after being so poorly and at moments thought he wouldn't be able to finish. However, he pushed on and crossed the finish line in 16 hours and nine minutes.