Barnaby Newman has fished his way into the England under 15s team to compete for the World Championships in Portugal.
And the tournament will mark the second time 13-year-old Barnaby has competed for the national team after his appearance at last year's World Championships in Slovenia – when England were placed fourth.
It is a remarkable achievement for the Carre's Grammar School pupil who will be the youngest member of the England team for the second year in a row.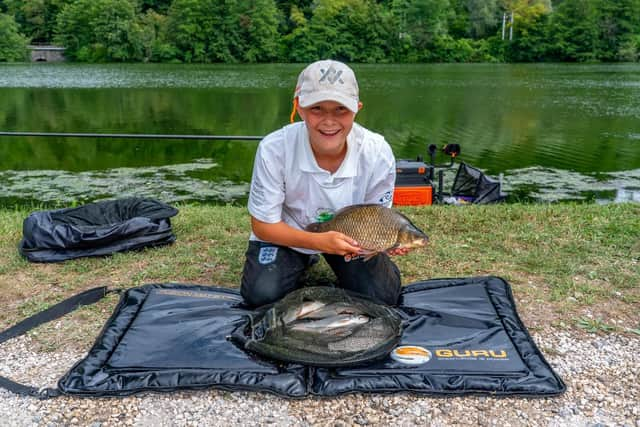 Barnaby made the team after four qualifying sessions in which he caught an amazing 70 lbs of bream, roach and carp. But the tournament in Portugal will present new challenges for the young angler where many of the fish – like the Borga - are not native to the UK.
The world championship is over two days and each boy fishes to catch the most weight of fish in their section. The four team mates section points across both days are added to gain the team result.
Barnaby has been fishing since he was eight. His grandad is a fisherman, his dad Elliot also fishes and his brother, a former Carre's pupil, now represents the U25 England squad.
"We are really proud of him," said Elliot. "Fishing is obviously in his DNA and we are all rooting for him after he narrowly missed out on a medal last time."
Barnaby said he was confident he and his team mates can come back with the medal this year.
"It will be challenge but I think the whole team feels confident this year," he said.
"Fishing in rivers you don't know is always harder. The weather, the fish and the conditions will all be very different to the UK but we came close last time and I think we can come in the top three this year."
Headteacher of Carre's, Nick Law, said the whole school would be supporting Barnaby.
"It takes incredible commitment and dedication to devote so much time and effort to a sport like fishing – where you brace the elements regardless of the weather.
"Barnaby has shown incredible will to make it into the England team two years in a row and we all hope he can bring home a medal this year."