And although he hasn't driven there too often, he's confident of making an impact following an encouraging showing last time out.
​"It's my most local circuit and although I haven't managed to test again there prior to the event, I drove the car there on the media day," he said.
It's a local circuit too for his team mate in the Barwell Motorsport Lamborghini Huracan GT3, as young Scot Sandy Mitchell now lives in Nottinghamshire.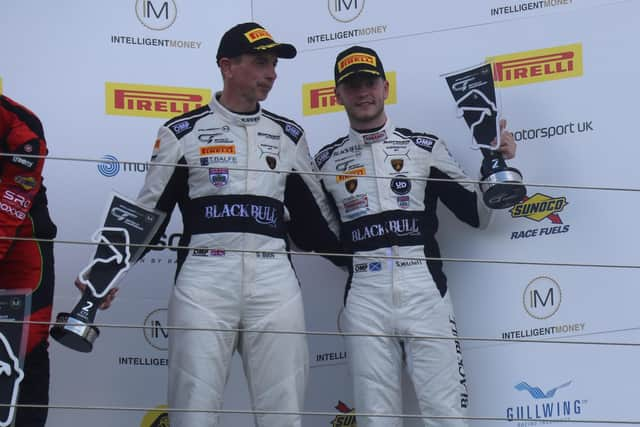 "I'm hoping for a dry race weekend, as we haven't had much dry running with the car. The media day was dry then wet, Oulton was wet for the first round and Silverstone practice was too," he added.
Balfe was going to be happy with a top six finish at Silverstone, but pitstop strategy saw them leap from 14th to the race lead at the final stop of the race.
"Silverstone was such a messy weekend though with the weather. It was still damp even in the race morning warm-up and just lacked any consistency.
"I'm struggling with back-to-back conditions to build and move forward with the car. But I have to accept what it is and get on with it. It's like driving with one hand behind your back though.
"We are both local drivers now and we know the run up to the races hasn't been perfect, despite lots of effort going in. We are in it for the long game and hope for a strong second half to the season."
With the support of friends, family and everyone at T. Balfe Construction, what is Shaun's target for Donington?
"I will be happy with the top five, but I want to leave there having improved our Championship position," he concluded.
Saturday's qualifying is from 16.00-16.10 and 16.14-16.24, with ten minutes for each driver, followed by a 15-minute warm at 9.45am on Saturday.
The two-hour race starts at 1pm.