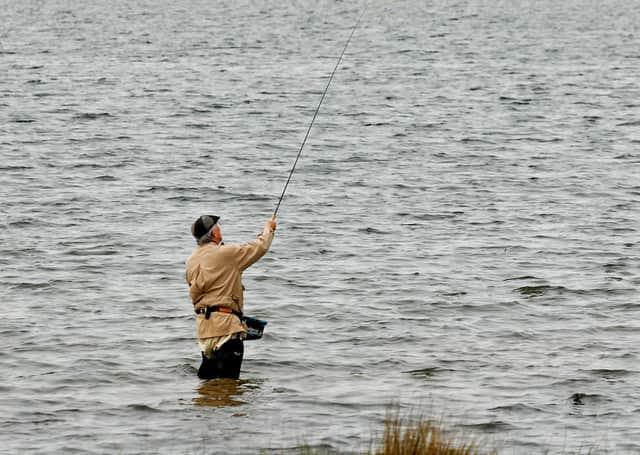 Woodland Waters at Ancaster announced it would open from last Thursday for day fishing only. Gates are open for entry from 9-11am, with no spectators or guests
Fishermen are to use every other peg and all other areas, including the caravan touring park and Woody's Bar remain closed.
Anyone not sticking to the rules would be asked to leave, according to a notice on the website.
Accommodation bookings can be rebooked to next year.
Meanwhile the courts at Sleaford Tennis Club on Boston Road have also partially reopened.
Julie Leighton from the club said: "We have opened just court 1 to the north (nearest pavilion) and one at the south end (court 3) of the facility so that there is a fence separating people."
Court 3 is available for public bookings via www.sleafordtennisclub.co.uk at £10.
The pavilion remains closed.
Julie added: "In these uncertain times we ask that you adhere to a few guidelines:
"A maximum of two people on court unless you are all members of the same household.
"Maintain social distancing (2m apart).
"Avoid changing ends or change at opposite sides of the net.
"Please provide your own rackets and (marked) balls.
"Bring your own hand sanitiser to use on site.
"Do not attend the site if you are displaying any symptoms of Covid-19 or are self-isolating.
"Give suitable space to people who may be leaving the courts as you arrive."