​Top six places for Kyle Jenkins
​Kyle Jenkins from Ruskington near Sleaford secured two top six results from the penultimate round of the No Limits CB500 championship at Oulton Park in Cheshire on Saturday to remain in second place in the rider standings.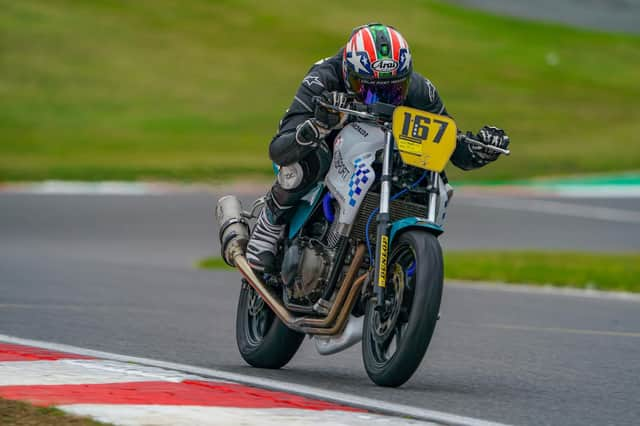 ​After qualifying in third place in his class he started the first race on Saturday from the middle of the third row and got a good start to settle into third place.
He passed Freddie Russo on lap two but then one lap later Josh Langman made his move past into second place demoting Jenkins to third.
As the race unfolded the top three pulled clear of the field and Jenkins remained within 0.1s of Langman and although he gave it his all he was unable to pass him and crossed the finish line for third place.
Unfortunately at the start of race two Jenkins was a little too keen to get away and was given a ten second penalty which reflected in his result.
Despite circulating in third place for the majority of the race once the penalty was issued he was down in eighth place on time.
He made up two places on time on the penultimate lap and although he actually crossed the finish line in fourth he was awarded sixth place on time with the penalty.
Ricky Martin, who won both races on Saturday, now has 508 points, 137 more than Jenkins and with only 100 points up for grabs in the final round he is now champion elect.
Jenkins is in second place and has a 92 point advantage over Mal Carter who holds third place. As long as Jenkins completes his races in the final round ahead of Carter he will take the runner up sport.
The final round is at Donington Park over the weekend of October 7/8.
*E-mail your sports stories to [email protected] with details of your team or individual exploits.
Include a good quality photo where possible and contact details so we can get back in touch if required.