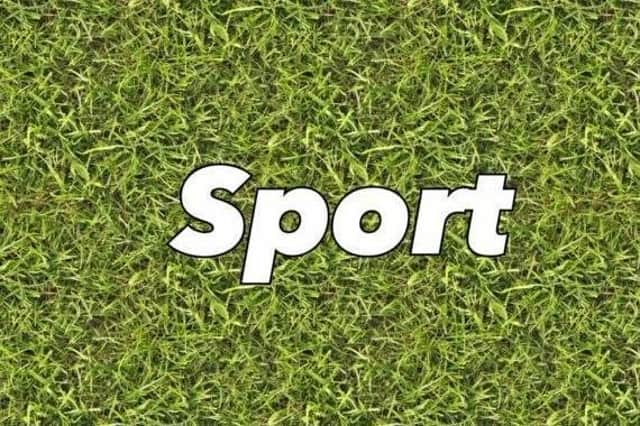 This week's matches in the Orchard Health Group First Division of the Evening League at Boston Indoor Bowling Club saw the top two teams each collect six-point wins to move further ahead of their nearest rivals.
Leaders Invaders, dominated the scoring on both rinks to soundly beat Royal Mail by 30-14 and 27-15.
The Holland Fen rink of Ian Clark, Bob Tingey and Les Feary scored heavily from the off to run out 34-8 winners against Central.
The second rink was much closer and more competitive, with Central holding a seven-shot lead after 11 ends, before Jim Gott's Fenmen scored 10 unanswered shots to take the game 16-13.
Holland Fen are second in the league, 15 points behind Invaders.
Third-placed Breakaways faced A40 in fourth and won 4-2. Neil Harrison's rink won 27-11 by taking the last eight ends 16-2 after a closely matched start to the game.
The second rink went to A40, skipped by Sue Hoyles, who were always in control of the game to win 18-6.
Strollers leap-frogged A40 into fourth spot by beating Cosmos 6-0.
Andy Warne's rink won 12-11; after being eight shots ahead, they had to withstand a Cosmos revival as they won the next 11 ends 10-3, not quite enough to grab a point from the game.
Mick Dodes' rink won 16-14, by virtue of their better finish in a game that was close throughout and still tied after 15 ends.
Parthians took four points from their match against Nomads.
They started slowly on Phil Markham's rink and were lagging 4-10 behind after nine ends.
A score of five shots on the 10th end kick-started their game and they ran out 21-13 winners by taking the last nine ends 17-3.
The second rink was still tied at 8-8 after 11 ends before Nomads, under Mel Maddison, took control of the game to win 18-11.
The extra two points for the shot aggregate went to Parthians by a single shot.
Golfers, the leaders of the T&B Containers Second Division, faced Dynamics, who were in third place, and took all six points.
Graham Scarboro's rink quickly built an 11-0 lead and scored regularly throughout the game to win 27-13.
David Marshall skipped the other rink to a no less impressive 23-13 win.
The Burtons retained second place in the league after this week's 4-2 win over Amateurs.
For Burtons, the game on Chris Hill's rink started with a flurry of scoring to be 7-7 after four ends, before they then dominated the game to win 30-10, with Margaret Daubney and Clare Britchford providing solid support to the skip.
The other rink saw Amateurs quickly fall 2-10 behind, and later 10-19 down, before Dick Dickings, Steve Boycott and Ron Spence collectively found their form to score 11 unanswered shots and take the win 21-19.
Amateurs rose one place to fourth as a result of this week's matches.
Autos are now in third place after beating U3 by 4-2.
Both games were closely fought affairs, with the final five ends being crucial in deciding the winners.
Jeff Homewood's rink won 17-13 for Autos and Michael Teasdale's rink 18-15 for U3.
The extras for shot aggregate went to Autos by one.
Shipmates beat Vikings, one place above them, 5-1.
One rink was a topsy-turvy game, very close throughout, but with Shipmates mostly holding the lead.
A vital score of three shots over the final two ends saw Vikings snatch a 17-17 draw.
Shipmates took the other rink 14-9 in a low scoring game.
Vectors faced Phantoms and won 6-0.
Kevin Rockall's rink dominated the scoring after a slow start to win 17-5.
Sid Oldfield skipped the other rink to win 16-10 and were never headed.
Patriarchs played Hotspurs on one rink and won convincingly 21-9.
Hotspurs remain in sixth spot, one point adrift of Dynamics in fifth.