Whiting hits a half century but it's a frustrating weekend for Horncastle teams
​Horncastle's cricketers had a frustrating weekend in the sunshine as their Saturday and Sunday sides both fell to defeat.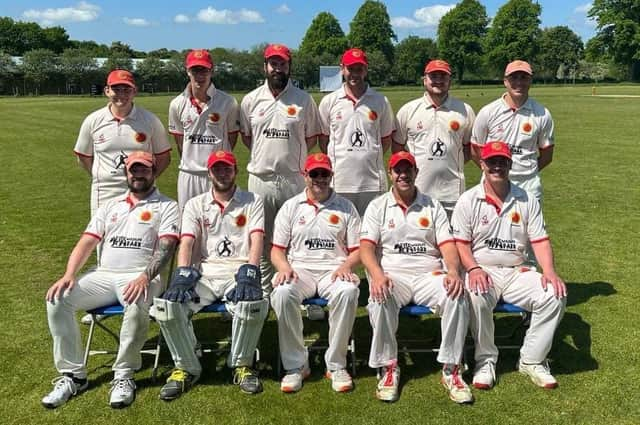 ​On Saturday, Horncastle tasted defeat for the first time on the road as they were beaten by 27 runs at Cleethorpes in Lincolnshire League Division Three East.
After choosing to bowl first, the visitors limited Cleethorpes to 187 from their 45 overs, with good economical bowling from Tom Hackett and Nathan Whiting.
The wickets were taken by skipper Steve West, Aaron Bruce (two each) and one each from Reece Pemberton and George Brewster.
With a great start from a second wicket partnership between Whiting (50) and Fraser Pemberton (40), putting on 57, Horncastle looked in good stead to chase the remaining runs, however after some moments of excellence from the opposition with the ball and in the field, Horncastle were reduced to 122-7.
A brilliant effort, however, from young Reece Pemberton helped get Horncastle to 160 before he was out for a very well-made 34.
Aaron Bruce took the man-of-the-match award for his resilience and determination despite suffering a hand injury, bowling and batting well to help Horncastle to two extra bonus points.
Horncastle now prepare to host Alford II this weekend.
The Sunday side, meanwhile, were beaten by nine wickets at Aisthorpe.
Put in to bat first on a difficult wicket, a good start from Rob Bee and Jonny Clark got things going.
Once Clark was removed, Fraser Pemberton came and hit two sixes on his way to 36, and after a collapse in the middle order, the lower order provided much-needed runs to get the total up to 114.
That included ten each from Steve West and Richard Hickling and a first run in senior cricket for 13-year-old Jonny Rickard.
Unfortunately for Horncastle, only Hickling would get a wicket as the home side knocked off the required runs inside 20 overs, the man-of-the-match award going to Fraser Pemberton for his entertaining batting display.
Horncastle go to Sleaford II this weekend.