Boston Rugby Club are going up as champions
Ashley Coates says Boston Rugby Club are 'looking forward to celebrating properly' after being declared the Midlands 4 East (North) champions.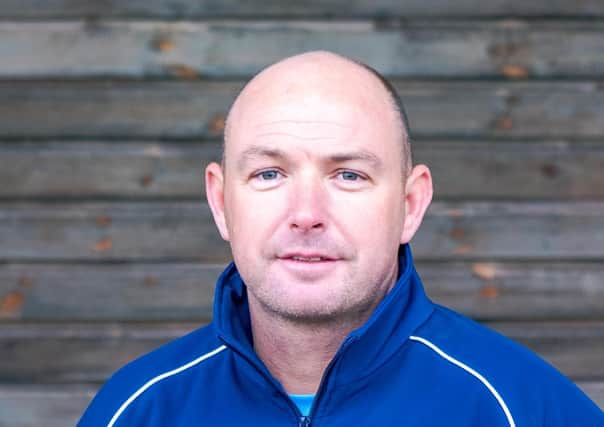 Around 50 players and members of the coaching staff joined an online video call last night after the Rugby Football Union published their final league standings, following the early end to the season due to the coronavirus outbreak.
"Normally we'd all be straight down the club, but it was a bit different," said head coach Coates.
"We're definitely looking forward to getting together and celebrating properly."
The RFU decided the final standings of their divisions by playing records, ensuring promotions and relegations still took place.
"It was a good feeling but also a sense of relief," Coates added. "It could all have been for nothing.
"It was relief but also excitement to go up and be league champions.
"It's a great feeling for everyone at the club. I'm pleased for everyone, the people behind the scenes who go through a lot to help make sure we can be successful."
Boston - who topped the division with 18 wins and two draws from 22 matches played - were awarded a points total of 106.60, with East Retford in second on 101.43.
While it may not have been the way Coates wanted the season to end, he believes it was fair that the Blue and Whites finished top of the pile.
"It is a strange way to finish the season, but I'm delighted.
"I think we deserve it. We beat all the teams head to head who were challenging us and we'd won the most points."
There was also reason to celebrate for the Boston RFC Ladies' squad in their first season together as they were awarded third place in the National Challenge 2 North East.
A statement by the RFU read: "Following the early end of the rugby season in England as a result of COVID-19, The Rugby Football Union has announced the final league positions.
"Proposals from the RFU governance committee to conclude the season for those leagues at both professional and community level were yesterday ratified by the RFU Council.
"It was agreed that final standings for the Greene King IPA Championship and men's and women's community game would be calculated on a best playing record formula maintaining promotion and relegation for those leagues."