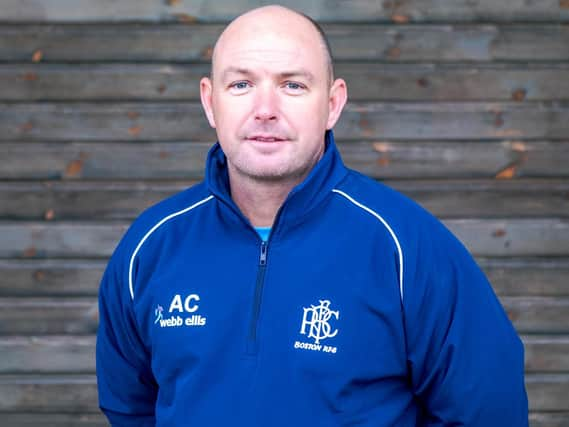 Rugby Union clubs could soon be back in action after the Government gave the green light for 15-a-side contact rugby union to return at grassroots level, subject to adaptations.
Clubs have begun adapted training in preparation for local friendly fixtures from Friday, when law variations will come into effect.
There will be no scrums or mauls in the game and a minimum of five and a maximum of seven players from each team are required to form a lineout.
A team awarded a penalty or free kick will no longer be able to choose a scrum option. A team awarded a penalty or free kick at a lineout can instead choose another lineout at the same mark.
"It'd be great to get back as quickly as we can, even if it's rugby without scrums," said Coates, whose side will return to action in the new year.
"We just want to get out and play so, hopefully, we're looking at a return soon and if that means playing with teams like Skegness, Sleaford, Spalding then that's fantastic as we're all local clubs and if we can support each other that'd be really important."
Boston RFC's 1927 Challenge, which saw members of the men's women's and junior teams, as well as coaches and supporters, take part in a number of activities - from cycling and running to drain swimming, kayaking and car pushes - raised almost £6,000 recently.
The club are now taking part in the second half of that phase, the Food Bank Challenge, the aim being to collect 1927 items for local food banks.
The club was formed in 1927.
Anyone wishing to help out is asked to drop off items at the collection point near the entrance at Boston Rugby Club, based at the Princess Royal Sports Arena.
Coates believes these initiatives are important to help the community but also maintain that sense of community within the club.
He added: "Sport is an escape for people in the community.
"We can have good and bad times in our own lives but sport is an escape and we want it be there.
"People should have that opportunity to do it as when clubs are gone they're gone for good.
"All sports clubs in the town have their own challenges and it's difficult for them all.
"We've all got to do what we can to keep going and to keep those friendships alive as they're important for so many people."