Dream comes true as Hannah Dennis joins Harlequins
Rugby ace wants to prove herself after joining Premier 15s club...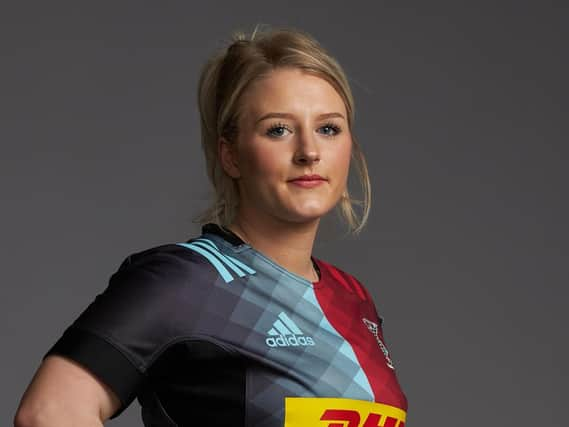 Hannah Dennis has made her dreams a reality after being snapped up by Harlequins Women.
But the 24-year-old believes the hard work starts now as she bids to become a regular in the Allianz Premier 15s, the top flight of women's rugby in England.
"It's mad really. It's something I dreamed of but didn't think would come true, especially at the moment with Covid everything," said Hannah, who is currently getting to know her new teammates.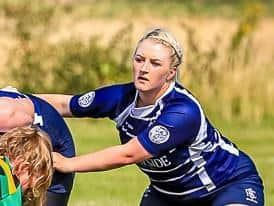 "It's hard as I don't know anyone and they all know each other. It's hard but I'm getting there.
"I'm quite a shy person really, so I found that difficult. But everyone has been really nice, to be fair."
Hannah came through the youth age groups at Sleaford but had been playing for Boston before the pandemic put a halt to action.
She is currently training one day and two evenings with the London-based club as she looks to regain her match fitness.
Quins have four games of their league campaign remaining, which means Hannah is currently looking further into the future.
"I joined at a bit of an awkward time," she added.
"I'm not sure if I'll even get on the bench this season. But as long as I'm kept and ready for pre-season next season I hope I'll be alright.
"I've got to work hard in training now to catch up with everybody else."
Hannah was signed up after being invited to train with the club and impressing coaches.
Hannah, who usually plays in the back row, was one of the original five players who helped bring back a women's team to Boston.
Head coach Paul Beard said: "We're really happy for her.
"She's someone who's always had an unbelievable amount of talent, worked really hard.
"She gave a lot to the club as a whole, so we're really happy she's getting the reward she deserves, as a player and a person."
Hannah played for Sleaford from the ages of 12 to 18, after deciding to try the sport out with a friend.
After returning from university she has turned out for Sleaford, West Bridgford and also Boston.