Three in a row as Boston Tennis Club team continue impressive start to LTA National action
Victory in Derbyshire for quartet...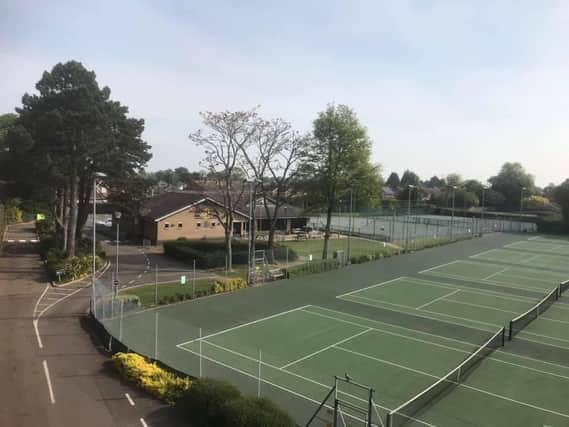 Boston Tennis Club's Men continued their impressive start in the LTA National Open Regional Division on Sunday - with a third straight victory in the competition.
The team have been in fine form since sport resumed after lockdown easing began.
This weekend Will Cheer, Seth Briggs-Williams, Thomas Cozens and Max Jones travelled to face Derbyshire Tennis Centre in the Midlands Regional Division, returning with a superb 8-4 victory.
The quartet were 3-1 up after the singles round and, with the losing singles a very tight three setter, the team went in to the doubles round needing one of the two final rubbers to avoid a play-off.
The doubles were shared between the teams and this gave another very welcome win to Boston Tennis Club Men.
In the LTA's National Lincolnshire League competition there was also a very good performance from the Boston Tennis Club Mixed 10 and under team.
Bonnie Haywood, Alayna Buswell, George Skipworth and Jonah Stamp were facing tough competition from the team from St James.
St James held the 2-1 advantage after the first round where a tough three setter went Boston's way.
In the second round there was yet another strong doubles that went to three sets.
But this time it was the turn of the Grimsby club to come out on the winning side, securing an 8-4 result in the process.
A terrific start for the 16 and under boys' Ben Rudkin, Paul Young, Paul Aranin and Freddie Mountain saw them record an 8-4 win against St James' Seconds in league action.
It was tough for Lincolnshire players competing in the first LTA County Cup event held in more than a year.
This weekend the 12 and under Lincolnshire teams competed at Eastgate (girls) in Lincoln and Easton, Norwich (boys).
The teams competing included Lincolnshire, Cambridgeshire, Norfolk and Suffolk.
Both Lincolnshire boys and girls finished fourth with some tough opposition at the other end of the court.
Boston TC's Matilda Clark played for Lincolnshire and played in the hot spot of number one singles and doubles.