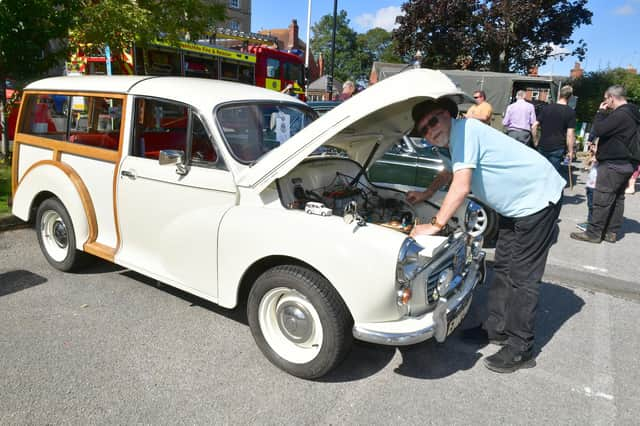 A classic day for a car show
The 30th anniversary Classic Car and Motorcycle Show in Sleaford did not disappoint with a record number of vehicles on display and visitors making it the biggest show to date.
Chairman of the organising committee, Emma Kiteley-Connon said: "It seemed like the whole of Sleaford had come out to help us celebrate and enjoy the lovely cake made by a friend of Mary Sanders, our long time entry secretary.
"The sun was also out which meant we were treated to our flypast from the Battle of Britain Memorial Flight in the form of a Spitfire which is always a crowd pleaser and the highlight of the event.
"We had a fantastic day and were even visited by past committee members who wanted to join in the celebrations."
There was everything from classic motorcycles and cars including a few American classics, plus trucks, tanks and a number of stands selling enthusiasts' merchandise, food and a display by the fire service. The huge numbers spilled over into the town to enjoy the other attractions such as the Sleaford Town Crier Competition.
Emma said the feedback they have received has been very positive and thanked all for taking part. "We, as a committee, enjoy what we do and I think that comes across on show day."
As the show continues to grow, next year it will move to a new site - Boston Road Recreation Ground.
It will be held on Saturday September 7, 2024.