It's estimated that 160 million people worldwide will tune in to watch the event, with cinemas across Lincolnshire also screening the final on Saturday.
The Grand Final, hosted in Liverpool on behalf of Ukraine, will open with last year's winners Kalush Orchestra and a powerful performance titled 'Voices of a New Generation.'
Putting Ukraine at the heart of this year's event, celebrating the country's music and culture, Liverpool will welcome visitors, super fans, artists and media from all over the world.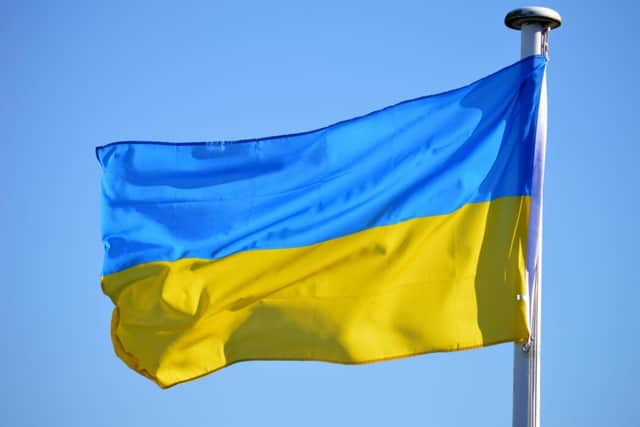 This comes after the UK's surprise success in last year's contest, with Sam Ryder coming in second place with his hit song, 'Space Man' - the UK's best result since 1998. It will be the first Eurovision Song Contest to be held in the UK for 25 years following Katrina and the Waves' 1997 victory with 'Love Shine a Light', coincidentally the same year 2023 Uk hopeful Mae Muller was born. Twenty-five-year-old Muller will be representing the UK with her electro pop number, 'I Wrote a Song'.
Traditionally, the winning country hosts the following year's competition, but the continuing war in Ukraine makes this impossible. The UK has shown commitment, solidarity and warmth in supporting Ukraine and its people since the outbreak of the war, including the thousands of hosts who have opened up their homes in response to the government's Homes for Ukraine scheme. Hosting and creating an event which will honour Ukraine's culture and its people is yet another example of our ongoing support.
As Sam Ryder said: "It's Ukraine's party, we're just inviting them to throw it at our house."
Almost 3,000 Eurovision tickets have also been made available to displaced Ukrainians so they can enjoy the event and celebrate our country's rich culture and music.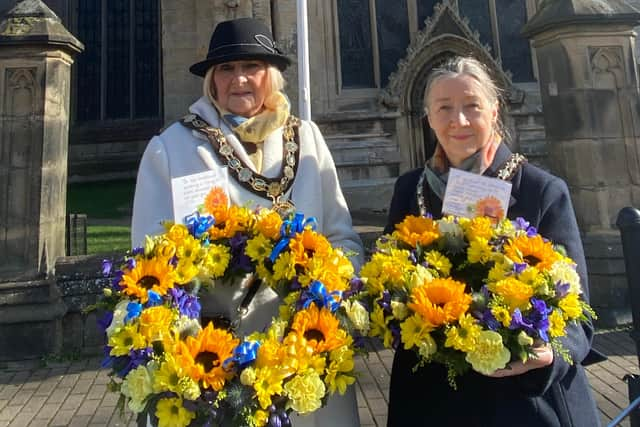 Since Russia's invasion of Ukraine on February 24 2022, millions of Ukrainians have been forced from their homes with over 100,000 finding refuge in the UK under the Homes for Ukraine scheme, including almost 1,300 Ukrainians who have made Lincolnshire their temporary home. People arriving under the scheme are able to live and work in the UK for up to three years, and access healthcare, public funds, employment and other support.
The Lincolnshire Resettlement Partnership, comprising of Lincolnshire councils and a range of public sector agencies and charitable sector organisations all working together, has been supporting local communities to offer people from Ukraine the warmest possible welcome to the county.
The Partnership is continuing to appeal for new hosts to come forward who may be a suitable match for Ukrainians already settled in the county. They are particularly interested in hearing from people who live within Lincolnshire's bigger villages and towns, where there is good access to public transport and other amenities.
Anyone can consider hosting as long as they can offer accommodation for at least six months, and those who are successfully matched to Ukrainian guests are offered a £350 per month 'thank you' payment, rising to £500 a month for guests who have been in the country for over a year.
Phil Roberts, Deputy Chief Executive at North Kesteven District Council and chairman of the Lincolnshire Resettlement Partnership said: "Eurovision is once again putting Ukraine firmly back into the spotlight. As we join people worldwide in celebrating Ukrainian music and culture, the event also offers a stark reminder that the war in Ukraine is still ongoing and there are many people who need our help.
"In Lincolnshire, hundreds of people have already generously opened their homes to those fleeing the war and we urge anyone who has the capacity to help, to consider signing up as a host on the Homes for Ukraine scheme."
Tune in to watch the Eurovision Song Contest on BBC One and BBC iPlayer:
Eurovision Semi-Final 1: 8pm, Tuesday May 9, 2023
Eurovision Semi-Final 2: 8pm, Thursday May 11, 2023
Eurovision Grand Final: 8pm, Saturday May 13, 2023