Classical recital for church
A recital of classical music is being held in aid of Great Hale Church by a local opera singer.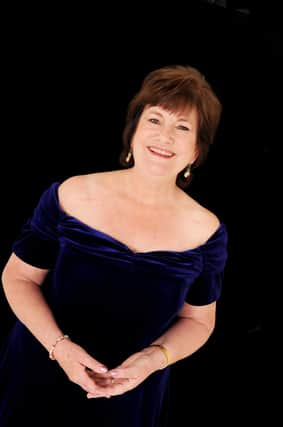 The concert will take place at the church at 3.30pm on Saturday, September 23 featuring organist Paul Edwards and soprano Elaine Huckle.
Paul, currently based in Bedfordshire, is well known and highly respected as an organist, accompanist and composer who began as a chorister at St Paul's Cathedral and subsequently as a lay clerk at Peterborough Cathedral.
For this event, he will accompany Elaine in a programme of songs by Handel, playing the historic two manual organ built by Thomas Robson in the late 19th century for the Palatine Street Synagogue in London. The instrument was moved to its present location in the early part of the 20th century. Solo organ music will also feature, including pieces by Handel and local composer Elizabeth Hill.
Great Hale resident Elaine Huckle studied with tutors from the Birmingham Conservatoire and travelled extensively in Europe and beyond delivering operatic roles. She has sung in recitals, accompanied by Louis Demetrius Alvanis and Ian Clarke.
Despite battling with cancer, she made her debut at St John's Smith Square prompting her to fundraise for cancer charities. Her recent output of CDs has benefited the NHS, local hospitals and MacMillan Cancer Support.
Call 01529 461704 to reserve seats for a relaxing afternoon of music – £7 for adults, children £2.