Covid-safe creepiness
HALLOWEEN is just another event that has changed beyond recognition this year due to the coronavirus pandemic.
Watch more of our videos on Shots! 
and live on Freeview channel 276
Visit Shots! now
Many events to give local people a good scare have had to be cancelled due to being unable to take place safely with the current social distancing government guidelines.
But many businesses are determined to give their visitors a covid-19 friendly fright this month.
Reporter Rachel Armitage, an ardent horror fan, headed off to Fantasy Island at Ingoldmells, Skegness, which this year transformed into Fear Island for Halloween. Here's how she got on…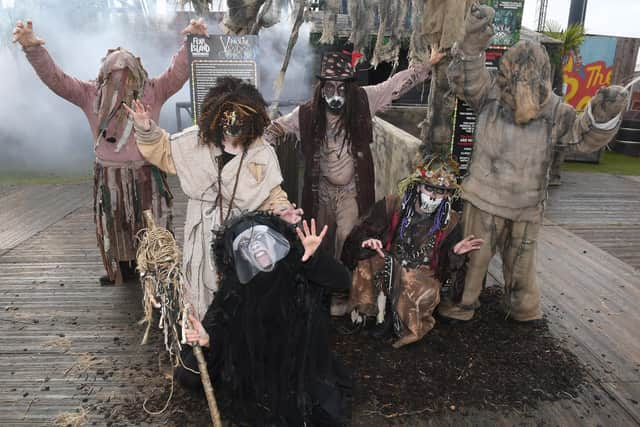 As a fan of anything scary, Fear Island sounded ideal for those who enjoy the thrill of a good scare, so I agreed to go to Fear Island with gusto.
This year the event boasts three scare mazes, DisturbIAM Lockdown, The Haunting and Voodoo House, as well as interactive family stage show Ghoul Skool and the Circus of Screams - all of which require entrants to wear masks to maintain safety standards.
Having done scare mazes before and receiving a good few scares, I expected the same here, but I got far more than I bargained for.
Aside from a few well-placed spotlights and timely strobe lights, the mazes are all pitch dark which makes it even scarier as you simply cannot see where the scares are coming from, and they come thick and fast when you least expect them.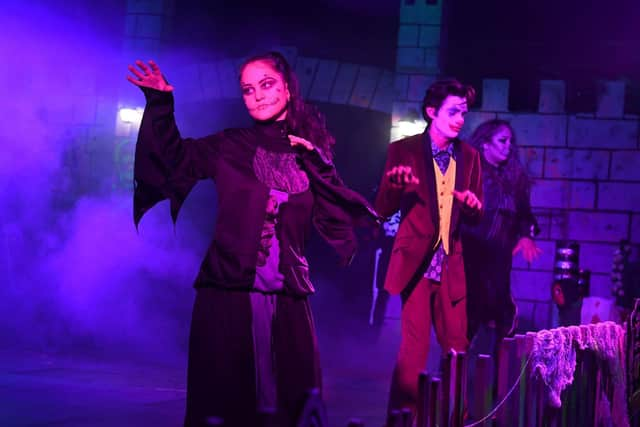 We tried Voodoo House first which produced plenty of in-your-face (safely, all the scare actors were also wearing masks or visors) jump scares with cackling witch doctors and demons.
The ghost of a hanged witch taking her revenge was the theme of The Haunting and we not only had to contend with the ghastly hag herself making a terrifying appearance right at the end when our nerves were already shredded, but our guide, the local hangman, kept popping up unexpectedly as well.
But DisturbIAM, with the theme of a haunted asylum, was the most terrifying by far as the scares seemed relentless and the actors seemed to relish in their jobs to terrify us out of our wits.
If you like immersive horror experiences and having blood-soaked ghouls jumping out from behind hidden doors and ghostly apparitions screaming in your face, don't miss this as it's the scariest I've ever seen.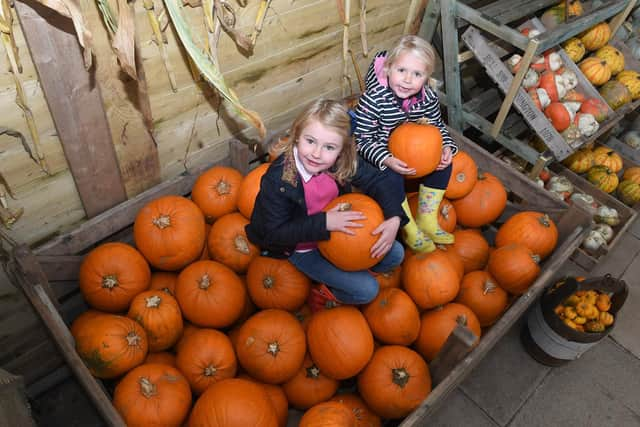 Tickets for Fear Island are £23 to enter the scare mazes and for access to all the rides, or £5 per maze for the scare mazes only.
For more information, visit www.fantasyislandresort.co.uk/events/fear-island/
A truly unique and spooky event comes in the form of a brand new Halloween mannequin safari.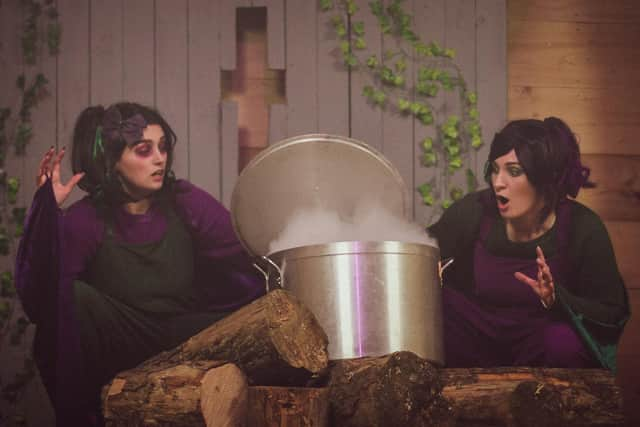 Located on the rural Brant Road in Fulbeck, Mannakin was set up by Roz Edwards in 2008 and now boasts over 20,000 mannequins, which she hires out for photoshoots and also offers a dummy renovation and recycling service.
Last year, Roz ran a murder mystery themed event at the site and wanted to run a similar event this year, but when the coronavirus pandemic hit, had to have a rethink.
"We obviously couldn't have lots of people walking around the site, so we thought that if we made it scary enough, we could make a drive-through for people to experience in their cars," she explained.
Mannakin's Halloween safari is available to book now, with the slightly tamer experience running until October 22, and then October 23 to 31, things will get even spookier with a Horror Film Festival of short films being shown for guests.
To keep everyone safe, you are advised to stay in your car at all times.
Tickets cost £10 per car and are available at mannakin.com/p/mannakin-safari/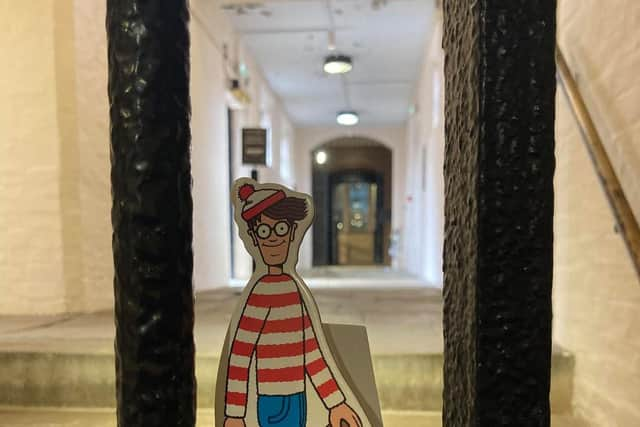 Not a fan of things that go bump in the night? For those wanting something a little more tame, Bells Gardening Outlet at Benington are going ahead with their annual Pumpkin Festival, which will take place on October 17 and 18, and then from October 24 to November 1.
Visitors will be able to enjoy a pick your own pumpkin experience, hay bale climb, obstacle course, the Maize Maze and cheek art, plus the Halloween Shop will be open.
Being a predominantly outdoor event, Bells' retail director Holly Bell said that the event lends itself to being suitable for families as a safe and fun Halloween event in these difficult times.
She said: "This year we decided to have online ticket sales only and unlike previous years, people can't just turn up like they've been able to before.
"It's the best way to keep everyone safe, by eliminating as much queueing as possible."
Masks will need to be worn in under cover areas and there will be hand sanitizer available at multiple locations throughout the centre, as well as a welly wash to clean off muddy wellies.
"As long as people adhere to social distancing and stay safe, it will be a lovely and safe family event," Holly added.
There are three timed slots each day and these must be booked online at https://bellsgardening.com/collections/pumpkin-patch
Rand Farm Park, between Wragby and Lincoln, is also offering a Halloween Pumpkin Festival, with an extra spell-binding surprise for the kids.
As well as a free pumpkin - carved for you onsite to avoid the mess at home - and access to all of the farm's facilities, including a tractor ride, a play in the straw fort in the barn and small animal handling, there will also be a spooky Enchanted Pumpkin Show, hosted by the farm's resident friendly witches Maud and Mona.
The Pumpkin Festival runs from October 23 to November 1 from 10am to 5pm
To book, visit Rand Farm Park's website at https://randfarmpark.com/halloween/
Why not join the search for popular children's character Wally at Lincoln Castle and The Collection Museum?
From Saturday October 17 to Sunday November 1, families will be able to join the search for Wally as part of the Where's Wally? Spooky Museum Search, organised by Walker Books and Kids in Museums.
Families will be able to hunt for Wally in the castle grounds or amongst the Collection's Roman or Viking artefacts, as well as spelling out a spooky phrase with letters hidden alongside mini Wally standees, with Where's Wally? prizes up for grabs.
The activity is included within the entry to The Collection Museum and Lincoln Castle. To book, visit https://www.thecollectionmuseum.com
Residents in Old Leake are appealing to their friends and neighbours to get into the spooky spirit and decorate their windows this Halloween.
At the time of going to press, the government had yet to make a decision on whether trick-or-treating would be allowed this year.
So people living in Old Leake are being asked to decorate their windows with a scary theme, whether it's witches, pumpkins or spooky lights.
These displays will then form a trail so when families go round the village with guardians and spot a scary window, the house's resident will offer them a treat - or a trick!