After the success of their first show performed at the Plowright Theatre last year – Little Shop of Horrors - Gainsborough Musical Theatre Society can now announce that tickets are available to buy for this year's production The Addams Family - A New Musical.
In the kooky, upside-down world of the Addams Family, to be sad is to be happy, to feel pain is to feel joy, and death and suffering are the stuff of their dreams.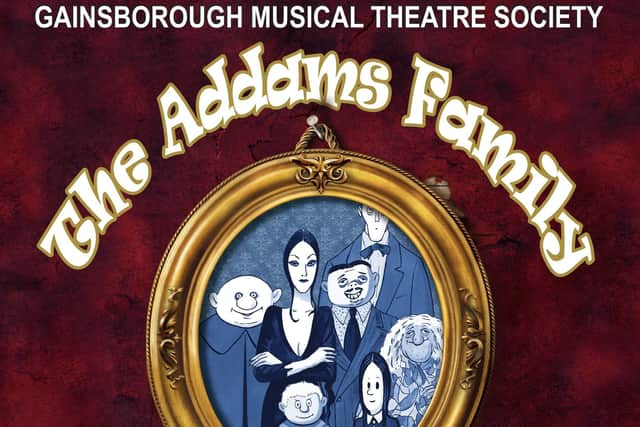 Nonetheless, this quirky family still has to deal with many of the same challenges faced by any other family, especially the spookiest nightmare faced by every family: the Addams kids are growing up.
The Addams Family have lived by their unique values for hundreds of years, Gomez and Morticia, the patriarch and matriarch of the clan, would be only too happy to continue living that way.
Their dark, macabre, beloved daughter Wednesday, however, is now an 18-year-old young woman who is ready for a life of her own.
She has fallen in love with Lucas Beineke, a sweet, smart boy from a normal, respectable Ohio family — the most un-Addams sounding person one could be.
And to make matters worse, she has invited the Beinekes to their home for dinner. In one fateful, hilarious night, secrets are disclosed, relationships are tested, and the Addams family must face up to the one horrible thing they've managed to avoid for generations: change.
As if that wasn't upsetting enough, Wednesday confides in her father and begs him not to tell her mother. Now, Gomez Addams must do something he's never done before – keep a secret from his beloved wife, Morticia.
Beyond their penchant for darkness, there are so many things to learn from this family. They accept each other completely, champion the extraordinary and in the face of adversity rally together to overcome it.
Evenings performances take place at 7.30pm and tickets are £17 each (booking fees apply).
Tickets are available through the society with a reduced booking fee. Send them an email to [email protected] or message through Facebook messenger to arrange these. Contact Dion Oldridge directly or any of their society members.