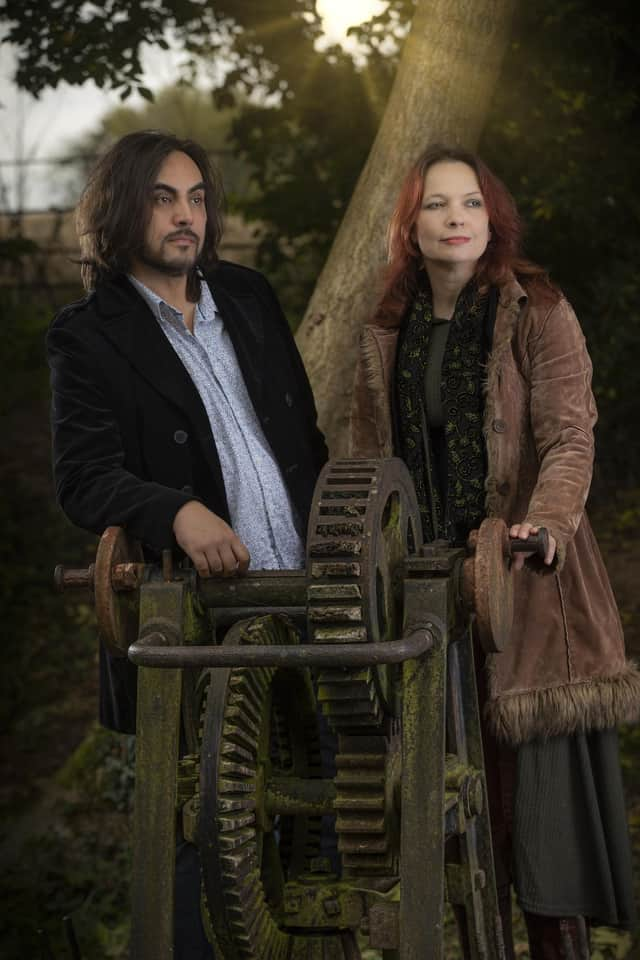 Candacraig, launching a debut album at The Playhouse.
Singer Sharon Cannings and guitarist Martin Nicholls, perform as Candacraig and will launch Thunder of Whispers with a live show at the theatre on Friday, October 21.
Some may remember Sharon and Martin from Pink Floyd tribute act Time is Money and Planet Abba.
Specialising in cinematic anthems and dark twisted tales, they create their own form of neo progressive rock.
Having nearly lost her life to cancer, Sharon returned to fitness determined to re-record and re-master the original songs in 2021, aided by financial backing from the Help Musicians' fund. Then Covid struck, claiming Martin's mother, and delaying progress on the album further.
This year saw them re-consolidate and they will be accompanied by a full band of local talent to perform every album track. Sleaford personality Chris Clark will take time out from working with Basil Brush and Spandau Ballet tribute act From Gold to Rio, to fulfil duties on bass and backing vocals. Krim Palmer of Bear Makes Ninja will be on drums and Michael (Twitch) Latham is on keyboards.
The duo will also treat the audience to a selection of songs by artists such as Pink Floyd, Led Zeppelin and The Who.
Candacraig are planning an extensive tour in 2023.
For tickets go to: https://sleafordplayhouse.co.uk/tickets/events/2022/candacraig-album-launch