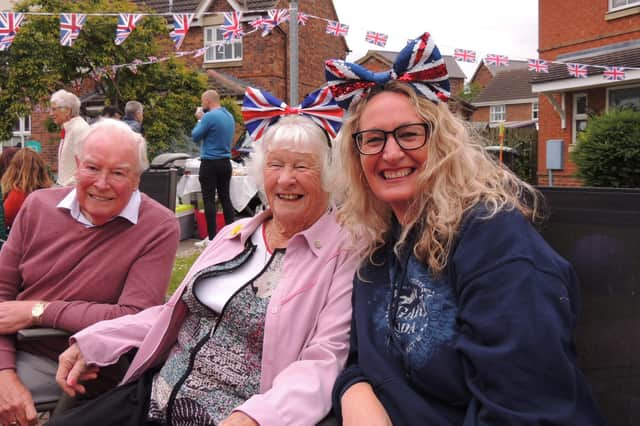 Things kicked off on Saturday with huge numbers of visitors to the 1940s day staged at William Alvey School in partnership with Sleaford Town Council.
There were lots of people in period costume for the contest and authentic entertainment from singer Fiona Harrison, Kesteven Morris Dancers and Billy Biscuit's Punch and Judy show. But there were also wartime vehicles on display, traditional fun fair games and lots of stalls to look at. The tours of the school's renovated wartime air raid shelter was a big draw as well.
Visitors came in droves to see 21 different layouts at Sleaford Model Railway Society's show, at St George's Academy.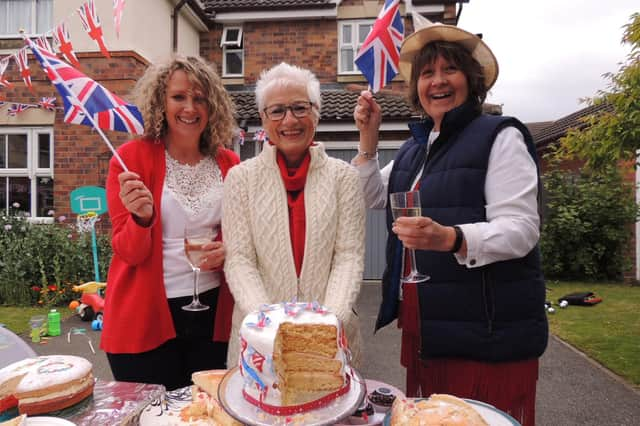 At the Duke of Wellington in Leasingham there were traditional fun fair games such as pin the tail on the Corgi, coconut shy and welly wanging to entertain the families, while there were more games and a street party at South Kyme, along with a duck race on the river and a parade with Queens of the Jubilee, Annabel and Elise riding in style on a trailer.
There was another parade through Metheringham leading to a fun day on the playing field for hundreds of villagers. Elizabeth Pearse, 10, was the carnival queen and special guests were actors James Hooton and Jeff Audley (Sam and Cain Dingle from Emmerdale) who helped pull a few pints. There was music and a car show as well as stalls and games.
Villagers were having fun at Billinghay playing field too for their fun day, featuring stalls, games, dancers and the BADass amateur drama group. People could plant a tree for the jubilee and win amazing cakes made by village business, Sisters That Cake.
The Big Jubilee lunch saw communities coming together for food, music and fun for friends and neighbours. Cobblers Way residents in Sleaford held their street party with lots of bunting on Saturday afternoon.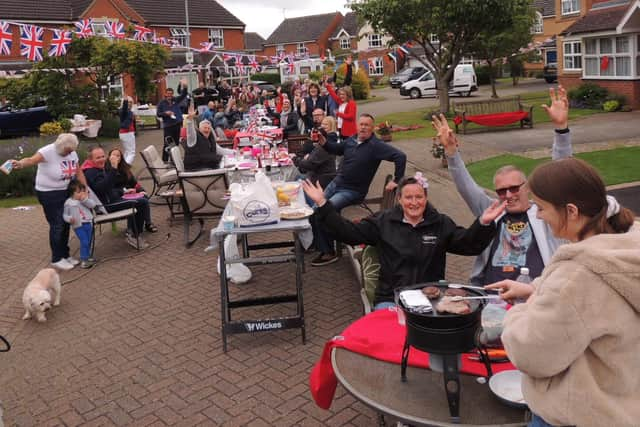 The rain did force one or two parties to cancel on Sunday such as Heckington and Wilsford, but others moved indoors to halls or under gazebos, such as the garden party at Rauceby Hall, thrown by Emma and Jonny Hoare. Some had their picnics in the parkland despite the rain, others shifted into the village hall.
An indoor street party and jubilee cake making competition was hosted at Great Hale village hall too, while the Mayor of Sleaford, Coun Linda Edwards-Shea, gave a speech, and supplied the trifle, at the start of the street party in Victoria Avenue in town, where there was also a fancy dress contest.
The rain did not put off hardy street parties at St Clement's Road and Grange Close in Ruskington either. Grange Close residents Emma Boxall and Glyn Hall organised their barbecue event, leafleting the neighbours and getting 78 residents to chip in for food.
Glyn said: "The butcher at Leasingham Manor farm shop gave me a great discount and supplied 80 sausages, burgers and kebabs and he was brilliant. We got everyone to put up gazebos, played the National Anthem and we all sang along before toasting the Queen."