NOSTALGIA: Spotlight on inn and hostelries
As many of our pubs open again after lockdown, it's a good time to look at the history of Sleaford's many inns and hostelries.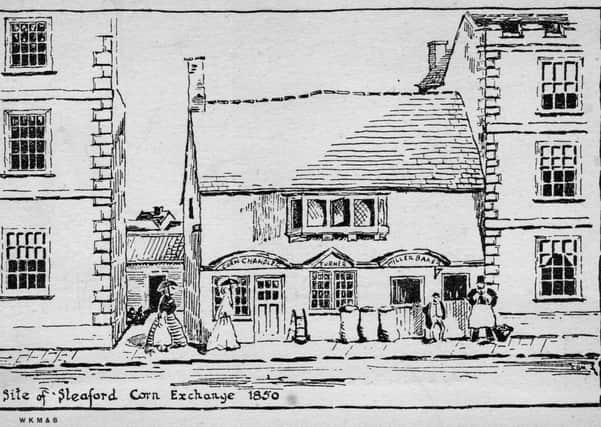 In the 1800s, Sleaford had about 39 inns, 16 of which were located in Northgate and Southgate. On the 1895 map of Southgate in Sleaford Museum, the breweries in the 'yards' behind them are clearly shown.
Many stayed open all day for the farming folk who came into Sleaford's various markets. Today, the majority have been demolished, changed their names, or been converted into residential or commercial premises, so now there are only about seven remaining.
The (now closed) Beer and Bean was originally the Nag's Head (1893 landlord: Mr J Bradshaw) with a stable-yard and outbuildings behind. Until the 1950s, the top of Nag's Head Passage was crossed by a single line rail track which collected grain from the warehouses of Charles Sharpe, and a waggon turntable, in Jermyn Street.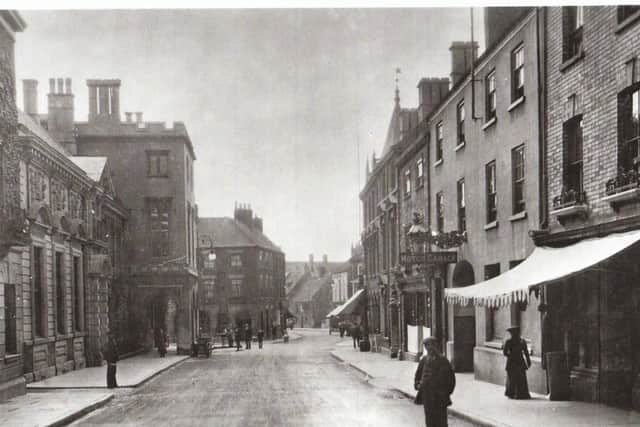 The Bull and Dog, also in Southgate, formerly The Black Bull (1893 landlord: Mr J Edwards), supposedly has the oldest Inn sign (1689) in England and depicts the cruel sport of bull baiting. There is an unnamed passageway to what would have been the inn yard behind.
Further along Southgate was The White Hart (now Ringrose), originally The Old White Hart, also with its Mews coaching yard behind.
On Northgate, another passageway, Toft Lane, once used to go right out to homestead pastures, or tofts.
The residences here were the stables for the horses, and this passage led to the turning table that turned horse-drawn coaches to exit from The Lion Hotel archway (1893 landlord: Mr G. Bellamy), now The Packhorse.
In The Marquis of Granby, in Northgate (once The Globe, re-built in 1857), an interesting feature is the oriel window on the first floor. This was recycled from Turner's Bakery, in Market Street, which was demolished in 1856/7 in order to build the Corn Exchange. Sadly, the magnificent façade of the Corn Exchange, which we featured in a previous article, was also demolished in 1964.
* The Nostalgia feature is supplied to The Standard by Sleaford Museum. The attraction is intending to re-open on Saturday, August, from 10am-3pm. More details at
www.sleafordmuseum.org.uk or on 07518 972016.