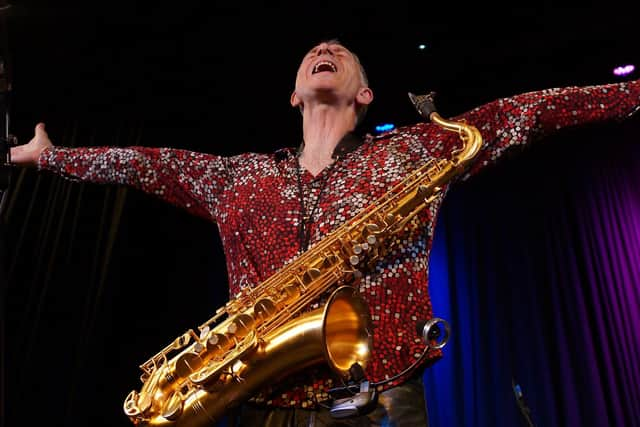 The internationally renowned saxophonist will be appearing with his band.
The programme will include a mix of soul, world funk and jazz classics, with original material plus Snake's take on all-time greats by Otis Redding, Bruce Springsteen and more.
Classic sax solos, a great hit at his show in Gainsborough last time, are also included.
There will be an interval and wine, beer, tea, coffee and soft drinks will be available. Snake Davis will also be in the foyer to chat and will have a selection of the band's CDs on sale.
Snake Davis and All Saints are keen to encourage young people to come and experience live music so there are family tickets, costing £40 and £32, for two adults plus two kids under 16.
Details: Tickets are £15 and £12 for adults, and £7 and £5 for children under 16, available from All Saints Church Café on 01427 611036 or at www.wegottickets.com