Sleaford Live - Planning for next year
The committee behind the Sleafoerd Live arts and music festival is tentatively making plans for years year's event after 2020 had to be cancelled due to the pandemic lockdown.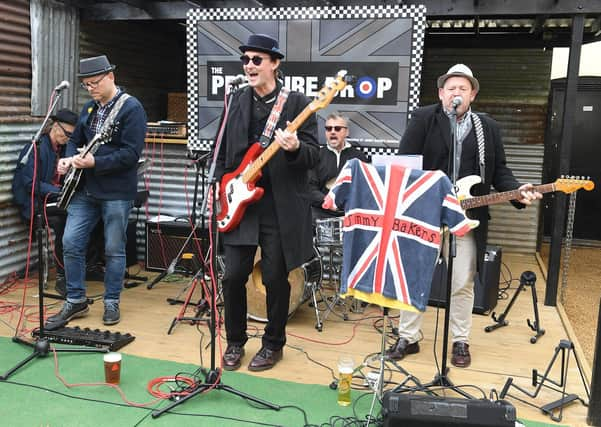 Scheduled to be held at the height of the outbreak in the spring, organisers had no choice but to abandon the event, with venues unable to open under restrictions.
The committee have issued an update and commented: "After the shock of the lockdown in March we are now trying to find a way to tread carefully into a possible safe passage back to normality. However, we have been put into a new phase of lockdown which we are told should be over by beginning of December.
"During this time of not being able to have music events there have been a few people who have managed with the help of Zoom meetings to encourage several musicians to perform in a virtual way. One of these people is Keith Collishaw, who is the chairman of Sleaford Live."
Since the beginning of all these restrictions Keith has been involved with some of the musicians who have been pleased to have the opportunity to perform. For those who have managed to take part it has been "a bit of a life saver" for those who spend many hours of their lives practising and composing new songs.
To get back to normal events, risks assessments will have to be made, but with care and knowledge of the rules, especially where numbers are concerned, the Sleaford Live team think there could be a way to pick up where they left off and with the help and enthusiasm of the venue hosts, together with people wishing to get back into the familiar world of fun and entertainment, they believe this could be possible.
Sleaford Live Festival 2021 is scheduled to will take place from Friday April 30 until Sunday May 9.
Aside from the music events, there are usually prose and poetry events organised by Sleaford Hub Writers. In all cases audiences would have to be limited and carefully controlled, admit the committee.
With all this in mind members of the Sleaford Live team would like to hear from venue hosts and music promoters who are keen to see a new Sleaford Live Festival taking place next year. Contact Keith Collishaw on [email protected] or 07827 258925.
They added: "We realise that it would not be possible to have booklets giving the full programme details as most sponsors will have been badly hit by this year's economic damage. Promoting events will be done mainly through flyers, Facebook and local media. Whatever happens it may not be possible to have a full blown event as we will have to be guided by the government advice."