Sleaford's RiverLight Festival of culture and heritage is back
The highly anticipated RiverLight Festival is set to return for its 2023 edition, following the resounding success of the inaugural event in March 2022.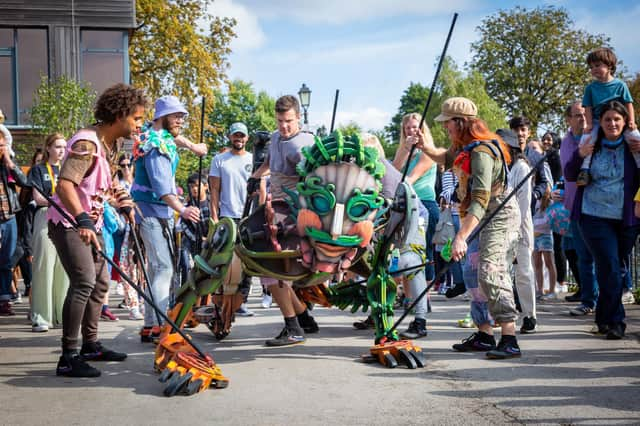 The festival will once again bring the town alive with a vibrant tapestry of culture and creativity on Saturday, October 21.
RiverLight Festival is described by organisers as "a tribute to Sleaford – its people, its history, stories, and unique spaces, with the river at its heart."
Central to the festival's essence is the River Slea, "a source of inspiration and life".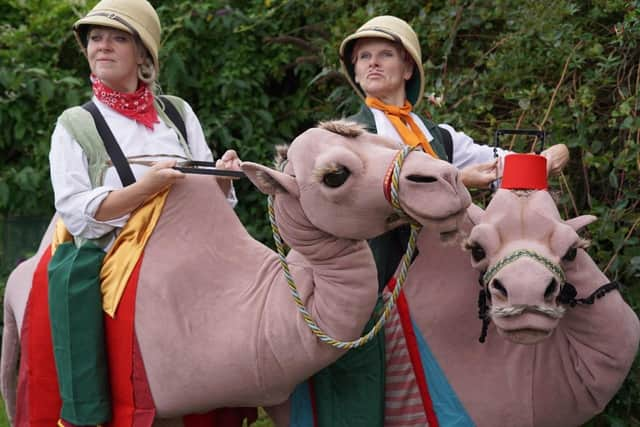 Visitors will have the opportunity to follow a creative trail that winds through the town, guiding them to four distinct zones where artists, businesses, schools and community groups have combined to give rise to captivating
projects and artworks, inviting everyone to partake in the festival either as an active participant or even just taking the whole experience in as an audience member.
This year's festival promises an array of artistic expressions, performances, street theatre, live music, inspiring dances, charming puppet shows, food stalls, light projections and mesmerising sculptures as well as an entire Eco Village with mindful activities, stalls and a pedal-powered cinema focusing on sustainable living. These are just a few of the highlights that await attendees.
Behind the scenes, a small, dedicated team is meticulously organising the event to ensure that every detail is covered. As the final festival programme takes shape, everyone is encouraged to stay connected and updated by following RiverLight on social media @riverlightfestival and keeping a watchful eye on hub-sleaford.org.uk/riverlight.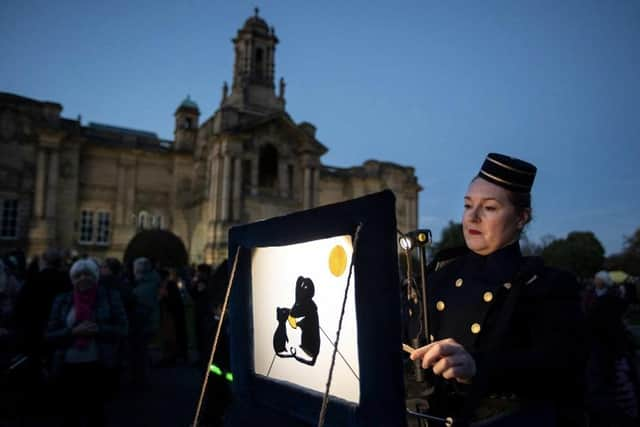 The festivities extend beyond the main event date. Leading up to the festival, and especially from Saturday, October 14 to Friday, October 20, attendees can enjoy a range of incredible fringe events, engaging workshops, vibrant community activities, art installations, school activities, and more. You are invited to join in making this celebration a memorable experience for all.
"RiverLight 2023 will show off the immense talents and beautiful spaces that Sleaford has to offer by a synergy of community and professional acts as well as artist commissions. We are so excited to bring you another co-produced festival with a new and fantastic programme of joyful experiences across Sleaford, there is something for everyone," says Marion Sander, Hub and RiverLight Programme Manager
This project has been funded by the UK government through the UK Shared Prosperity Fund, part of the Levelling Up agenda, providing £2.6 billion of funding for local investment by March 2025. The Fund aims to improve pride in place and increase life chances across the UK, investing in communities, place, supporting local businesses, and enhancing people's skills and opportunities.
Coun Richard Wright, Leader of North Kesteven District Council, which is administering the funding for RiverLight from the UK Shared Prosperity Fund, said: "Building on the success of the inaugural RiverLight Festival in spring 2022, we are really pleased to be able to revisit and revive it, this time in the autumn season which brings fresh opportunity to celebrate and champion cultural and creative richness through community collaboration.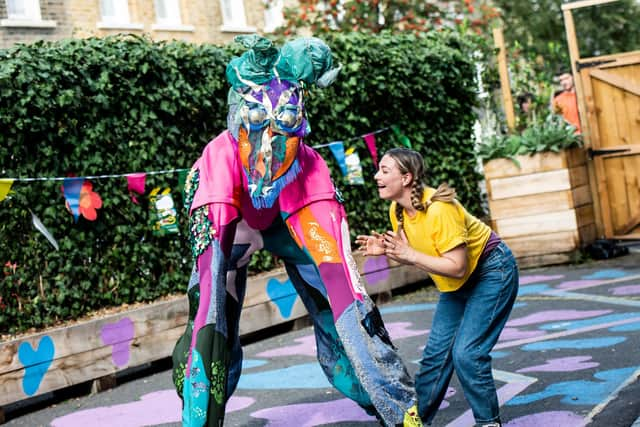 "Making good use of this further Government regeneration grant for Sleaford, I am again anticipating another wonderful day of wide ranging interest right through the town, centred on the Hub, but also creating a trail of interactivity and intrigue along the river, in the Market Place and linking various locations.
"Once more it should be a really eventful day and night, bringing the town to life and providing a fresh perspective on the many positive aspects of Sleaford."
Follow the festival updates on Facebook and Instagram @riverlightfestival.