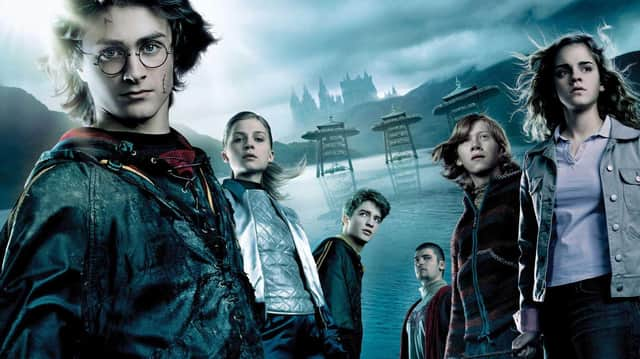 Fans of the wizarding world can join hero Harry Potter, Daniel Radcliffe, and his friends Ron Weasley, Rupert Grint, and Hermoine Granger, Emma Watson, on their epic adventure at Hogwarts as all eight instalments of the series are back on the big screen.
The marathon will kick off with the first four Harry Potter films, showing at all Vue venues on the week commencing Friday, October 2.
Pottermania will continue at Vue, which has cinemas in Sheffield and Doncaster, from Friday, October 9, with the remaining four films of the famous franchise.
Eduoardo Leal, Head of Screen Content at Vue Entertainment, said: "The Harry Potter films are some of our most-requested at Vue so we are thrilled to be able to treat fans to the whole series.
"Whether you're a hardcore fan who wants to binge the lot, a complete newcomer to the wizarding world, or if you just want to relive a particular favourite from the series, there is no better way to experience these great stories than on the big screen with the ultimate picture and sound quality."
The cinema chain added that Potter fans can also be sure to enjoy the tales of the boy who lived in the safest possible way, thanks to the range of measures introduced to keep staff and customers safe.
These include a booking system with in-built physical distancing, reduced touch points, hand sanitiser throughout the site, and staggered film start and end times to avoid crowding.
Thank you to all who support local journalism with a digital or print subscription to The Star. The events of 2020 mean trusted, local journalism is more reliant than ever on your support. We couldn't do it without you. Subscribe here www.thestar.co.uk/subscriptions so we can keep campaigning on your behalf. Stay safe.