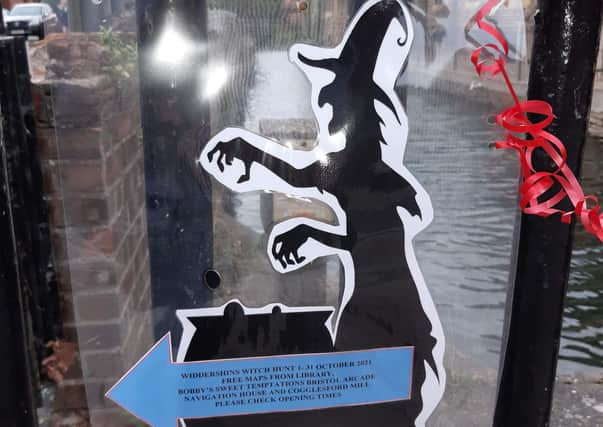 Hallowe'en lover Celia McAteer formerly served with the RAF, has lived locally for the last three years. Previously living in Hunstanton she devised a witch hunt raising funds for charity and wanted to do the same here, especially after lockdown prevented a lot of activities last year.
The witch hunters collect a clue sheet with a map from Bobby's Sweet Temptations, The Wooley Elephant, the Library, Cogglesford Mill or Navigation House to find the witch pictures displayed throughout town. Each picture has an initial on it – gather them all to solve the puzzle. There is an additional code on the map to help them decipher. The clues will be on display until October 31.
There is no charge, but donations in the boxes at the clue locations would be appreciated. Seen as a healthy walk around the town's shops and attractions, if successful she hopes to develop it as an annual event.