The coronation itself takes place on Saturday, May 6, at Westminster Abbey, with the service beginning at 11am.
However, events are set to take place across the bank holiday weekend from May 5 to 8.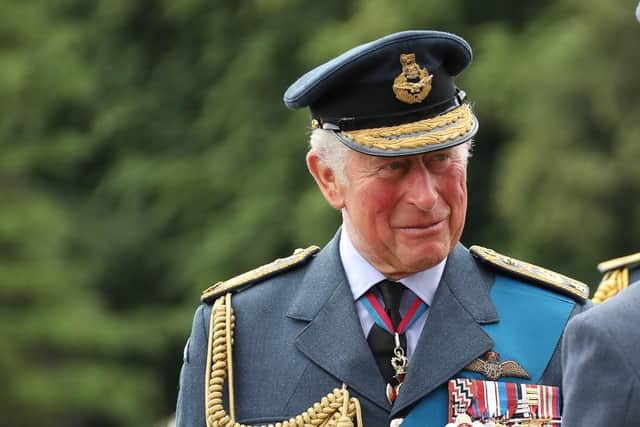 A Lincolnshire County Council spokesperson confirmed that the authority had received applications for 51 street parties and 17 bigger events to be held by residents. The deadline for applications was the end of March.
A spokesperson for LCC confirmed: "We're delighted so many people took the opportunity to apply for a street party.
"These events, combined with everything else going on in Lincolnshire will hopefully ensure that the celebrations mark the occasion in the best possible way."
So far, 30 public events marked specifically as royal celebrations are visible on traffic website one.network for the weekend May 5 to 8.
Some 38 events look like they are still to be processed and are likely to appear on One.Network at a later date.
Several larger events are planned to take place, including a Steampunk Seafront Event in Skegness, a big screen showing and entertainment at Lincoln Castle, a procession in Boston's Central Park and more.
Below are the Coronation road closures listed on one.network:
May 5
Bull Lane, Long Sutton – Coronation Fireworks in the Park, no time given.
May 6
Holloway Avenue, Bourne, 10am-9pm – Royal Event
West Street, Swaton, 2pm-7pm – Royal Event
Miller's Gate, Sibsey – Carnival/parade/Street Party, no time given
Highcliffe Road, Great Gonerby, Grantham – Royal Event, no time given
The Paddock, Ruskington – Royal event, no time given
Castle Square, Lincoln – Coronation Lincoln Makers' Market
May 7
Bull Lane, Long Sutton, 6am-8.30pm – Entertainment Event
Side Street, Allington, May 7-8 – Royal Event, no time given
Bourne Road, Swinstead – Royal event, no time given
Church Lane, Scredington, 8am-10pm – Royal Event
Church Street/Cowgate, Heckington, 12noon-6pm – Royal Event
Turnberry Close, Great Gonerby, Grantham, 9am-7pm – Royal Event
North Street, Digby, 1pm-9pm – Royal Event
Conduit Road, Stamford, 8am-8pm – Royal Event
Main Street, Honington, 12noon-4pm – Royal Event
Fen Road, Metheringham – Royal Event, no time given
Millgate, Wellingore – Royal Event, no time given
Hervey Road, Sleaford – Royal Event, no time given
Ickworth Road, Sleaford – Royal event, no time given
Ashfield Road, Sleaford – Royal event, no time given
Welby Gardens, Grantham – Royal event, no time given
Cobblers Way, Sleaford – Royal event, no time given
Holme Road, Kirton Holme – Royal event, no time given
Pools Drive, Sutterton – Royal event, no time given
North Street, Bourne, 8am-8pm – Royal event
St Peter's Hill, Grantham, 8am-5pm – Coronation Picnic and Parade.
High Street/Market Place, Corby Glen – Royal event, no time given
May 8
Side Street, Allington, May 7-8 – Royal Event, no time given
Queen's Walk, Stamford – Royal Event, no time given