Lockdown writing competition invites you to get creative
They say everyone has a book inside them - and during lockdown there has never been a better time to get creative.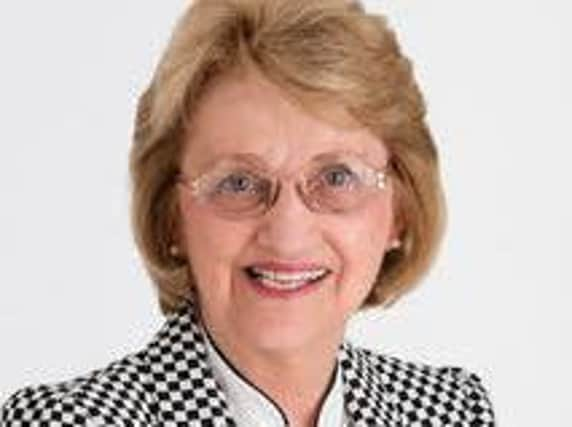 The Standard has joined forces with Lincolnshire's best-selling author Margaret Dickinson to launch a short story competition - and the best three will see their work published in the newspaper.
Margaret, who was born in Gainsborough before moving to the Lincolnshire coast, began writing at the age of 25 and has had 67 novels published. She says writing can be the perfect escapism for people confined to their homes during the coronavirus pandemic.
Her latest book published in January, The Spitfire Sisters, is the final part of a trilogy - and Margaret is already working on her next novel, taking just a short break for her daily stroll.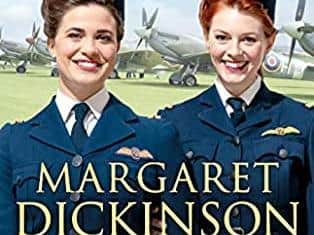 Born before the end of the Second World War, she says that period of history has been an inspiration in many of her novels.
"I was born during the war and can just remember the rationing," she said.
"Our lockdown is very different as people were not confined to their home in the same way.
"But now is the perfect time for people to get creative and try their hand at writing a short story."
Readers are asked to write 1,000 words on any subject - whether fiction or thoughts on coping with the current situation.
Margaret will judge entries, along with former Skegness Standard Editor John Cowpe.
John was Editor of the Skegness Standard for 21 years. He has had three books published, "Skegness Past", a photographic history of the area produced in conjunction with the Skegness Standard, and two novels, "Ill Winds" and "All For Blood".
He says: "I am delighted to be asked by the Skegness Standard to judge their competition alongside Margaret Dickinson. For several years the Standard and East Lincolnshire Arts ran a successful short story competition. Margaret and I were the judges, alongside the late Peter Emmens. It's great that the Standard has come up with a similar idea to to stimulate people's imaginations during these difficult weeks."
It is the 1930s and the Maitland family have spent the years following the Great War struggling to come to terms with its catastrophic aftermath, and their hopes now lie with the next generation. Their Lincolnshire village of Doddington suffered terrible loss and it has taken great courage for the bereaved families to rebuild their lives without their loved ones.
When war is declared again, it is Daisy Maitland and her peers who must now take up the fight for freedom. Feisty and a daredevil like her beloved Aunt Pips, who spent World War One on the front line serving with a flying ambulance corps, Daisy had persuaded a family friend to teach her to fly as a young woman. Now her country is at war, she is determined to put her skills to good use, enlisting in the Air Transport Auxiliary. There she forges new friendships – but she never forgets her childhood friend and cousin, Luke, who has joined the RAF as a fighter pilot.
As war rages in the skies and on the ground, Daisy, her friends and her family – at home and across the Channel – will find their bravery and strength tested to the very limits in their determination to save their country. And they have learned one of the most valuable lessons of all: true love will find a way.
The Spitfire Sisters is available to order on Amazon.
The competition will run during the period of lockdown. Stories should be 1,000 words on any subject and should be submitted by email to [email protected]
Will will notify participants when the judging takes place.
Normal jpimedia rules apply.