It is being held at Whisby Nature Park, on Saturday March 11. Between 12noon and 3pm there will be an opportunity for families to plant snowdrops in memory of someone special who has died.
The commemorative event provides the chance for families and individuals to have time to remember, and to feel support from their community.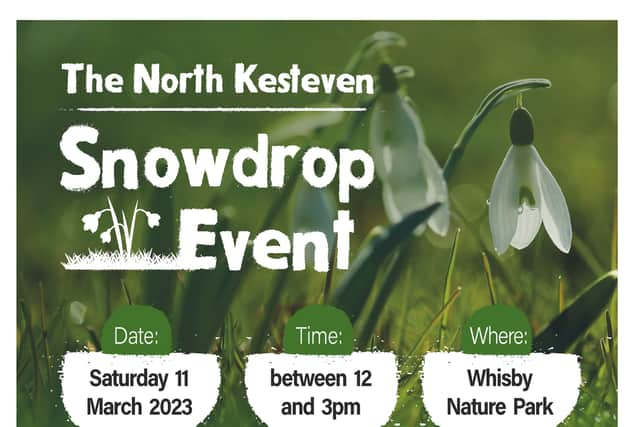 For just a small donation you can plant a snowdrop in a specified area of remembrance.
Snowdrop bulbs will be kindly provided by Pennells Garden Centre from South Hykeham and will be available on the day.
Proceeds will be donated to Child Bereavement UK, a charity that provides support and education to families when a baby or child dies or is dying, or when a child is facing bereavement.
The charity trains 7,000 people a year giving professionals a better understanding of the needs a grieving family will face.
After planting your snowdrop, you can take a walk around the area to take a moment and remember or meet others who have been in a similar situation to your own.
Should you wish to volunteer or for more information about Child Bereavement's work, visit https://www.childbereavementuk.org/ or for more information on the Snowdrop event, visit: https://www.facebook.com/SnowdropWalk or email [email protected]