Success as quilts and textiles on show at Cranwell exhibition
Quilting and textiles groups based in Cranwell have held their third exhibition of their creations.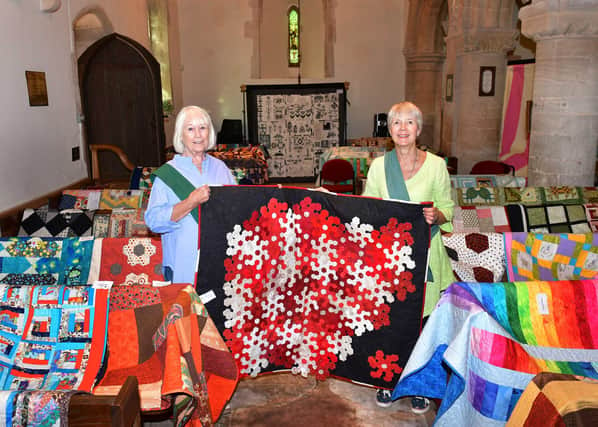 The Crafty Ladies and Contemporary Textiles groups displayed to the public during the weekend of August 26-27.
Group member Hilary Proctor said there was a steady flow of visitors over both days to St Andrew's Church to view the traditional quilts and then across to the village hall to see contemporary textile exhibits.
"There were many appreciative comments about the spectacle the quilts created in church," she said, with the quilts, rich in colour and pattern, spread across pews. There were a wide variety of techniques on show, including hand dying and printing, burning and manipulating fabrics, inspired by themed challenges.
Hand made items were on sale too and a donation will go to St Andrew's Church.