Opened in 1990 on the former site of Hadfields' East Hecla steelworks in Sheffield, the centre offers scores of outlets from popular brands, a huge dining quarter, a multiplex cinema and thousands of parking spaces alongside a unique transport interchange.
Here's our guide to making the most out of a visit to Meadowhall.
What are Meadowhall's usual opening hours and what time does Meadowhall normally close?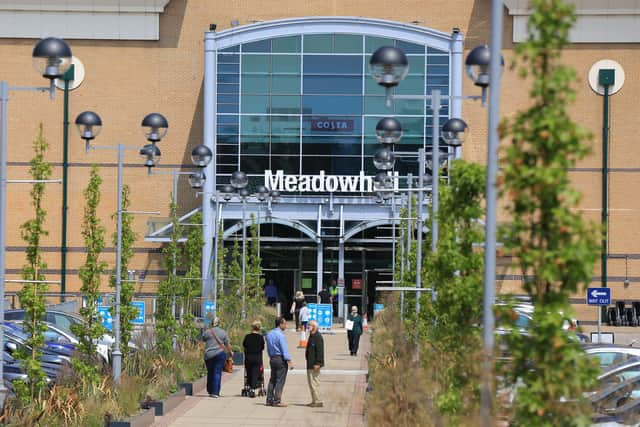 Meadowhall is open seven days a week. Its core opening hours are Monday to Friday 10am to 9pm, Saturday 9am to 8pm, and Sunday 11am to 5pm. Some licensed restaurants and bars operate later into the evening.
What are Meadowhall's Christmas opening hours?
From Monday, December 21, special opening times will be in operation. On December 21, 22 and 23 the centre will be open until 10pm, then on Christmas Eve the mall will trade from 8am to 4pm. On Christmas Day the place is closed, then on Boxing Day it opens from 9am to 8pm for the sales. On December 27 the centre opens from 11am to 5pm, and on December 28, 29 and 30 the hours are 9am to 9pm. Subsequent days' hours are as follows: December 31, 9am to 4pm; January 1, 11am to 5pm; January 2, 9am to 8pm; January 3, 11am to 5pm. Normal trading hours will resume on January 4.
How many shops are there at Meadowhall?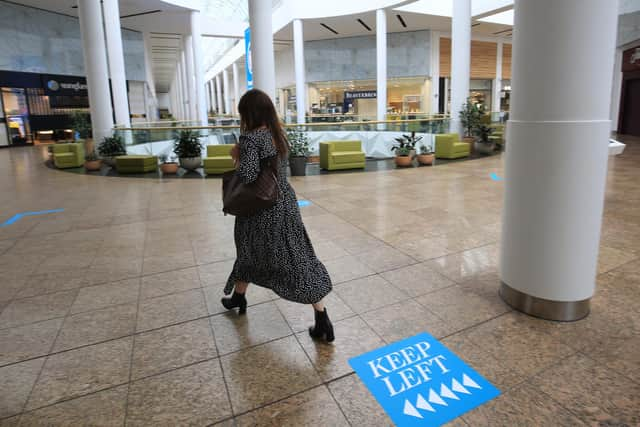 Meadowhall contains 290 shops selling high street and designer fashion for men, women and children, technology, homewares and more. There are department stores such as Marks and Spencer and House of Fraser as well as shops customers won't find anywhere else regionally like Apple, Zara and Urban Outfitters.
Where can I eat and drink at Meadowhall?
The centre features the Oasis Dining Quarter – here customers can find branches of wagamama, McDonald's, KFC, Subway, Five Guys and more, alongside a classic Wetherspoon's pub, a Harvester restaurant and a Carluccio's Italian eatery. While Tier 3 anti-coronavirus restrictions are in force, sit-down eating areas at the mall are closed and shoppers can't eat food on site. Cafes and restaurants at the shopping centre are only open for takeaway and delivery.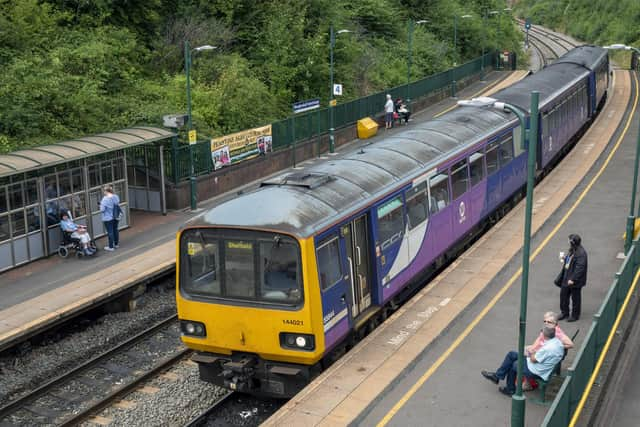 Do I need to wear a face mask inside Meadowhall?
Visitors must wear a face covering at all times, unless they are exempt for medical reasons. "This is a legal requirement and our community policing team are on site to ensure compliance," Meadowhall says.
What is the cinema like at Meadowhall?
Meadowhall is home to the Vue Sheffield cinema, where moviegoers can see 2D and 3D film releases in premium Sony 4K picture quality and Digital Dolby Surround Sound. The cinema has 11 screens and 1,953 seats.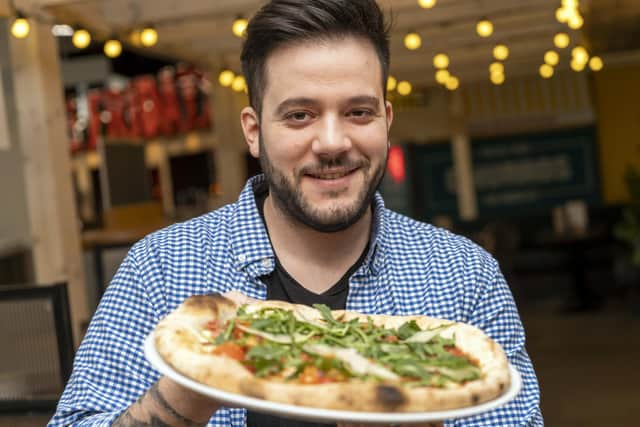 Where is the car park at Meadowhall and how much does it cost?
Meadowhall has a series of car parks situated around the perimeter of the shopping centre. Together these provide 12,000 parking spaces that are free to use and open every day of the week. The centre is next to junction 34 of the M1.
How do I get to Meadowhall by train, bus, tram or bike?
Meadowhall is the only major out-of-town retail mall in the UK with a transport interchange that combines rail, tram, bus and coach services. Trains go to Manchester, Leeds, Nottingham, Doncaster and York, and there are two tram stops – Meadowhall South Tinsley to enter via Debenhams or Meadowhall Interchange, the terminus of Sheffield Supertram's yellow route, to enter via Marks and Spencer. Local buses such as the X1 and X78 call at the interchange. Visit https://www.travelsouthyorkshire.com for full public transport information and https://www.accessable.co.uk for details of disabled access. There are cycle routes from Sheffield and Rotherham, and the centre has bike stands and lockers for visitors to use, including near the Oasis Dining Quarter entrance and children's outdoor play area. Meadowhall even has its own landing pad for helicopters.
What is happening with Meadowhall's Leisure Hall extension?
Proposals for a £300 million, 330,000 sq ft Leisure Hall to be built at Meadowhall on land used for car parking were approved by Sheffield Council in 2017. These plans envisaged a multi-level extension with a glazed roof, containing a new cinema, food and drink outlets, and some retail space. However, in 2018 British Land – Meadowhall's joint owner – announced it had taken the Leisure Hall back to the drawing board in a bid to cut the number of shops within the scheme, putting more emphasis on food, drink and other activities. In July 2020 it emerged that the extension was still on the way despite the pandemic but in a scaled-down form, to be built in phases including a £150 million revised Leisure Hall that would rely on keeping the existing cinema, opening 'big box' retail shops close to the Next Home store and creating leisure facilities – indoor and outdoor – at warehouses and on land between Meadowhall and Vulcan Road. In November 2020 British Land's new proposals for the Leisure Hall were submitted to the council.
In these confusing and worrying times, local journalism is more vital than ever. Thanks to everyone who helps us ask the questions that matter by taking out a digital subscription or buying a paper. We stand together. Nancy Fielder, editor.