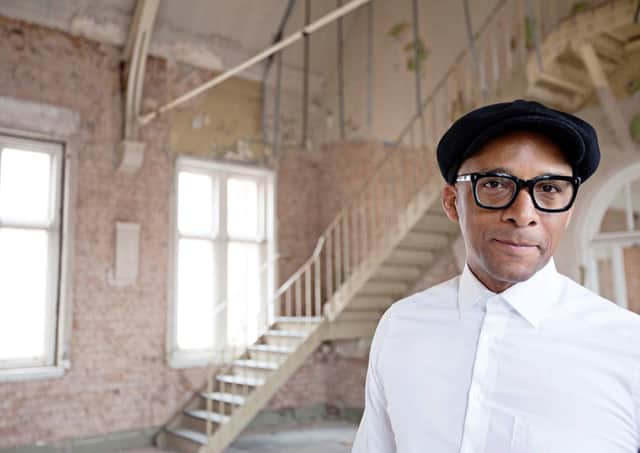 Over Easter, audiences are promised a fascinating insight into the life and work of the popular TV craftsman and host in a very special evening for the Deepings Literary Festival.
Well-known and well-loved for his work on television, including saytime hits Money For Nothing and Home Fix, as well as the charming hit The Repair Shop, Jay is also an entrepreneur, philanthropist and now, an author, with his memoir 'Making It' coming out in May.
Jay will be in conversation with literary blogger, and Deepings Literary Festival committee member, Linda Hill, on Saturday April 3 from 6.30pm-7.30pm, in a special, one-off event, where he will be chatting about his life, his work and how, regardless of our start in life, we all have the capacity for 'making it'.
Booking is essential. Tickets are £5 (plus booking fee) and are available through Stamford Arts Centre at www.stamfordartscentre.com
Tickets have also gone on sale for a further Zoom event on Saturday April 10 at 6.30pm with independently published crime-fiction writer Adam Croft.
He has sold over two million books in 138 different countries and achieved seven Amazon store-wide number 1 bestsellers in the United Kingdom, United States, Canada and Australia.
Adam's Knight and Culverhouse crime thriller series has gained huge popularity worldwide, with his Kempston Hardwick mystery books being adapted as audio plays starring some of the biggest names in British TV.
Adam presents the regular crime fiction podcast, Partners in Crime, with fellow bestselling author and actor Robert Daws.
Supported by South Kesteven District Council, the live biennial Deepings Literary Festival has moved to 2022 due to the pandemic. Meanwhile, the team is busy programming a year of special one-off online events.
To find out more, patrons can visit www.deepingsliteraryfestival.co.uk and sign up to receive newsletters promoting the digital programme, as well as hearing the latest on next year's planned return to the usual four-day schedule of well-known authors, live from The Deepings.