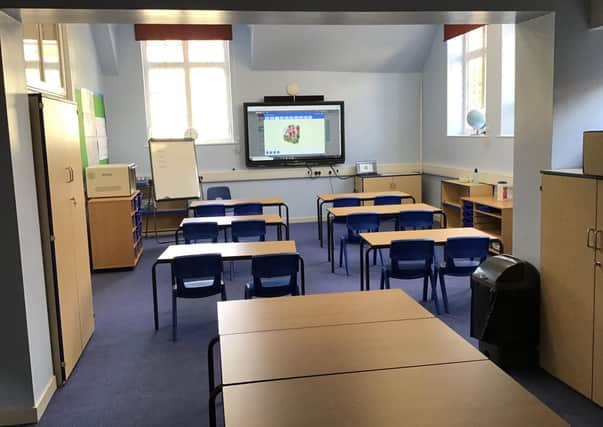 After being badly damaged by a fire at the start of the summer break, a classroom at Coleby Primary School is back in use.
All of the IT equipment was affected by the blaze, along with the interactive whiteboard, supporting hardware, the furniture and resources purchased for the coming academic year.
The school had to go through the process of replacing everything within a short timescale, and as an added complication, there was no mains power to the school for some time.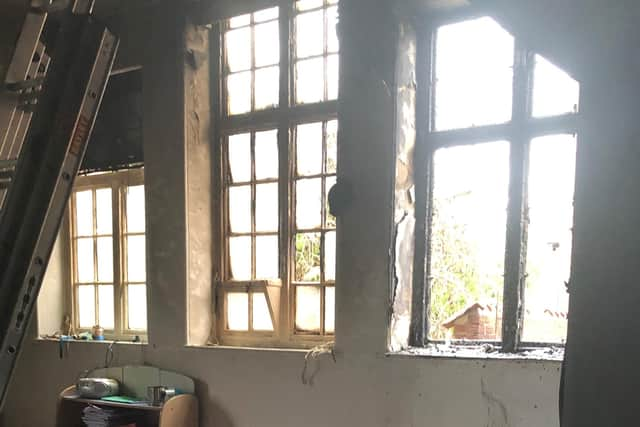 On top of this, with the school only having four classrooms, the loss of one of them presented a challenge in terms of social distancing when pupils returned.
In addition, the room in question acted as a base for the school's Breakfast Club, so this provision was temporarily compromised as well.
The work to refurbish the classroom got off to a slow start due to difficulties in finding building companies available to carry out the work, a lack of building materials due to the pandemic, and a requirement for bespoke work to replace Victorian features.
However, the community rallied to the school's aid.
"In the aftermath of the fire, the school was overwhelmed by offers to help from the local community," a spokesman said.
"The school was also very touched by the actions of some of their children. One young girl held a lemonade and cupcake sale at a local gelato store as she was so worried about the school having lost all its IT equipment. Another family sold damsons in the village and the children of Brant Broughton Primary School collected 20 pence pieces which they donated to the school. A combined total of over £500 was raised."
The spokesman added: "Happily, after a two-and-a-half week wait at the start of the autumn term, the new classroom was finally completed and it is now in constant use, once again."