Council acts against Covid rule breakers
North Kesteven District Council says it has teams working hard investigating hundreds of alleged breaches of Covid regulations.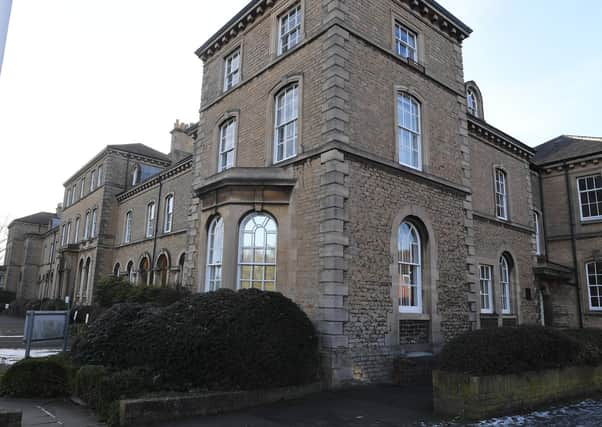 Figures just released show that in a three month period to the end of January the authority received 362 concerns from members of the public worried about the actions of some people and businesses.
Leader of the Council Coun Richard Wright said: "Our teams are working very hard to deal with the volume of information we are continuing to receive and we are very grateful for their efforts which are above and beyond the call of duty."
The types of work being done are very varied. Complaints have been made ranging from people not wearing masks in takeway food outlets right through to a gym being open to the public despite the regulations clearly saying this is not
In the case of the gym, based in the north of the district, the council took legal action and the owners received a £1,000 fixed penalty which has been paid.
Coun Wright said: "We have also investigated allegations that when people have tested positive employers have taken little or no action, that in some areas social distancing rules have been ignored and that face masks are not being worn in areas where they should be.
"Clearly this is an area and volume of work that is additional to our colleagues' workload and as a council we are very grateful for the great job they are doing to protect local people."
The council accepts that a large majority of individuals and businesses are doing all they can to comply with the Covid regulations but if you have a concern about possible breaches you are advised to contact the council on 01529 414155.
In other areas it has also been business as usual for the council despite different work patterns being introduced as a result of the pandemic.
In the last year the Environmental Protection Team has:
○ Dealt with 460 individual noise complaints
○ Investigated 107 cases of fly-tipping
○ Dealt with 160 cases of smoke nuisance
○ Dealt with 86 complaints about noise nuisance
○ Dealt with 65 complaints about rubbish
Over the same period the Private Sector Housing Team has:
○ Served five housing notices on landlords
○ Carried out 33 housing inspections
○ Dealt with 107 individual housing complaints
○ Helped to improve the energy rating of 11 houses
Coun Wright said: "The pandemic has made life more difficult for all of us but by being flexible in our approach whilst always maximising the safety of our operations I am delighted the council has been able to continue to protect and
serve the people of North Kesteven so well."