More than three in five isolation support applications rejected in Peterborough
More than three in five applications for discretionary £500 payments to help people self-isolate in Peterborough have been rejected, figures suggest.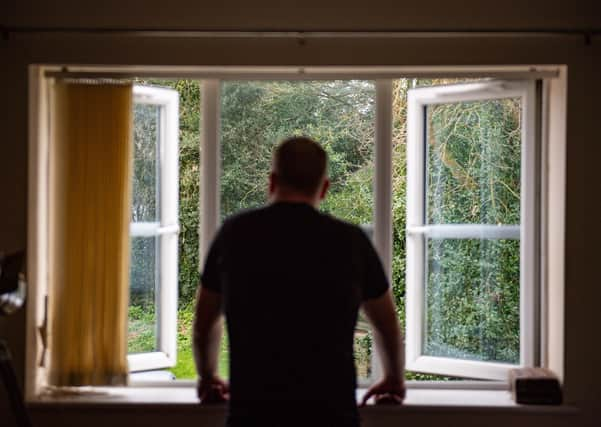 The grant, targeted at workers not eligible for the main Test and Trace Support Payment because they do not receive benefits, helps people with coronavirus on low incomes to self-isolate if they cannot work from home.
But figures obtained by the Labour party show more than 70% of applications across England were rejected, as the Government denied claims that it was planning to extend the payment to everyone who tests positive for Covid-19.
A freedom of information request showed 417 applications were made to Peterborough City Council.
Of these, 254 (61%) were rejected and 139 (33%) were granted – with the rest left outstanding.
This means the council is rejecting applications at a lower rate than across England as a whole.
The figures included all applications made in Peterborough from the scheme's launch on September 28 up to December 13, when the FOI was submitted – but Labour said the figures may include some after that date.
Of the 49,900 applications made to the 200 local councils which responded to the FOI, 35,400 (71%) were rejected, with just 12,000 (24%) accepted – though success rates varied significantly.
In Slough, Berkshire, less than 1% of applications were accepted, compared to 78% in Rochford, Essex – the highest and lowest rates from councils with at least 20 applications.
Labour said councils have taken differing approaches to dispensing payments, with some choosing to ration funding and others operating on a first-come first-serve basis.
Steve Reed MP, shadow communities secretary, said: "This Government's serial incompetence is forcing many workers to choose between protecting their health and putting food on their families' tables.
"Councils are going above and beyond to help those on low incomes to self-isolate but they are being hampered by overly strict criteria and inadequate Government guidance."
Anti-poverty charity Turn2us urged the Government to review funding for the scheme, as well as the eligibility criteria, so families can stay afloat.
Sara Willcocks, head of external affairs, said: "It is ludicrous for the Government to ask people to self-isolate but not provide everyone affected with a replacement income for the work they will be missing out on.
"Without the correct financial support, people are faced with an impossible choice: isolate and financially struggle or risk spreading the virus, and breaking the law, to avoid being dragged into poverty."
Reported plans from the Government to extend £500 payments to everyone who tests positive for Covid-19 in England could have cost an estimated £453 million per week.
It was the "preferred position" of Matt Hancock's Department of Health and Social Care, according to a leaked document seen by The Guardian.
But Prime Minister Boris Johnson's official spokesman said there are no plans to do so, insisting the "vast majority continue to abide by the rules".
The Resolution Foundation think tank said the current approach, which it estimates only around 13% of workers are eligible for, is "not fit for purpose".
Researcher Maja Gustafsson added: "Swiftly putting in place a much more universal and generous system will make a real difference to controlling the spread of the virus."