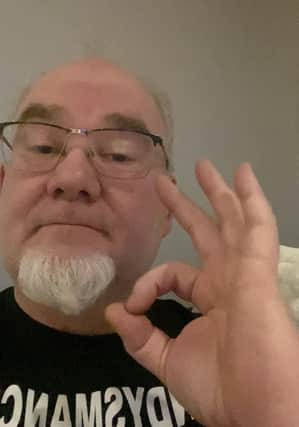 ANDYSMANCLUB (Andy's Man Club) is a men's suicide prevention charity that was created following the sad death of Yorkshireman Andrew Roberts, who died by suicide aged just 23 in 2016, and offers free peer-to-peer support groups across the UK, aiming to end the stigma surrounding men's mental health.
​The group was launched by Jason, who said that they had 14 men come together to talk about their struggles and experiences at their latest meeting:
"It was a truly inspiring sight to witness," he said, "We were also fortunate to welcome two new members into our group, and we are thrilled to have them join us on this journey towards healing and growth."Jason has also extended his thanks to Meadows Park Care Home in Louth for their donation of refreshments, cakes, and biscuits.
"Your kindness and support has touched us all, and we are incredibly thankful for your contribution to our group," he said."Remember, no matter what struggles you may be facing, you are never alone. Together, we can overcome any obstacle and achieve our dreams.
"Let's continue to support one another and build a community where everyone feels welcome and accepted."
Andy's Man Club in Louth takes place every Monday evening (except bank holidays) from 7pm to 9pm.