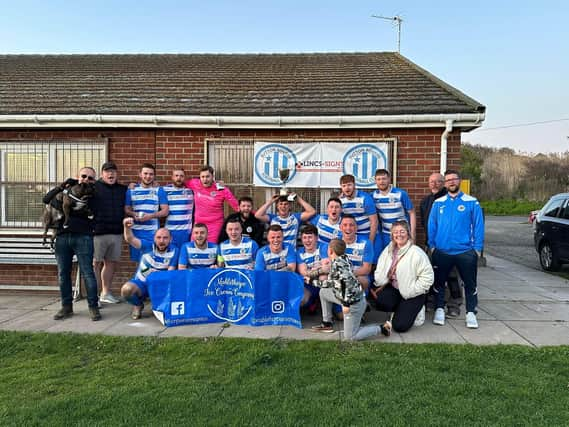 ​​Sutton Rovers FC, based on Furlongs Road in Sutton-on-Sea, are gearing up for a fundraising charity football match against PALS Battalion FC on Friday (May 19) to raise vital funds for this important charity.
Pals Battalion CIC are a not for profit charitable company who offer sporting and community projects to help alleviate social isolation and improve communities whilst supporting veteran's and civilian's mental and physical health within the community.
The charity helps to integrate military veterans back into their local communities through football, rugby, go karting and other events.
Mitch Whiley, co-manager of the team, said: "It's a brilliant charity because they get veterans back into integrating with the community so it's easier for them to socialise, as when a lot of veterans leave the services sometimes they will stick to the same military pubs and stay in those habits, but PALS have got all sorts of sports and activities.
"We want to raise as much money for them as possible and give the lads a reward as well."
The match kicks off at Lincoln City's LNER Stadium on Friday at 7pm, and the players will also be running a raffle during the event.
The event is ticketed, but there is no set price as people are invited to donate however much they feel they can give, with a minimum donation of £1.
To buy tickets for the match, visit www.eventbrite.co.uk/e/pals-battalion-cic-charity-football-match-lner-stadium-tickets-598385024717?
To make a donation to PALS Battalion, visit Sutton FC's JustGiving page at www.justgiving.com/crowdfunding/pals-cic-charityfootball-lnerstadium?utm_term=7VkX4aqAZ