Hundreds raised for High Toynton's Renew project
​Hundreds of pounds have been raised to help rebuild a much-loved village church.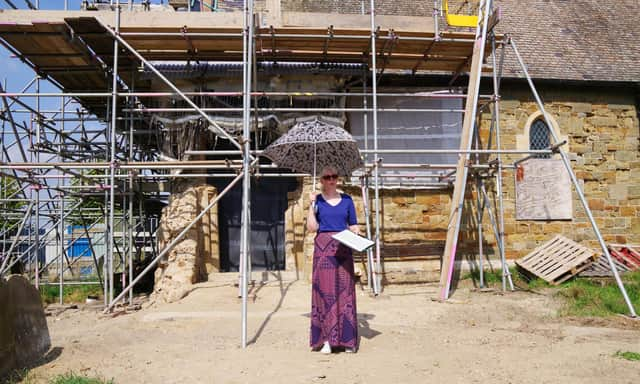 High Toynton's St John the Baptist Church tower dramatically collapsed in 2020 and will cost more than £250,000 to rebuild the church.
In July last year, it was announced that more than £200,000 in funding from The National Lottery Heritage Fund would be used to repair and rebuild the church.
And so the 'High Toynton Renewed' project was launched to begin the rebuild, and work began on the church on August 14, with the aim to have the church open to the public again by September 2024.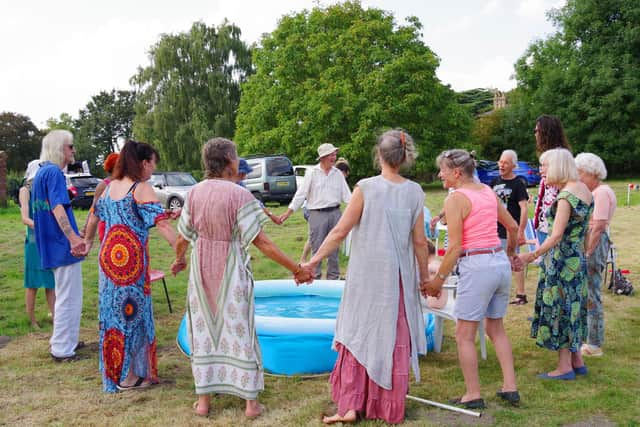 One of the church committee's biggest fundraisers of the year was the village High Toynton festival, which this year was held over September 9 and 10 – and luckily boasted a new marquee to provide shade for visitors in the scorching heatwave.Anne Irving gave a presentation on the "High Toynton Renewed" project to update visitors on how the rebuild is going.On top of the live music provided by Nicky Haxby, Steve Ward, youngster Kyle from Horncastle, Richard Hardcastle and Evie of York, and local star John Newby with Ruth Bell, the festival also saw a Poetry Event, with different people reading out a large variety of their work on the theme of Collapse and Renewal.
An illustrated commemorative pamphlet has been produced of the work submitted, of which there are a few left.
Overall, the event has raised around £800 for the High Toynton Renewed project.If you would like to buy one of the Poetry leaflets, call Alison Bell on 07778 592783 or email [email protected].