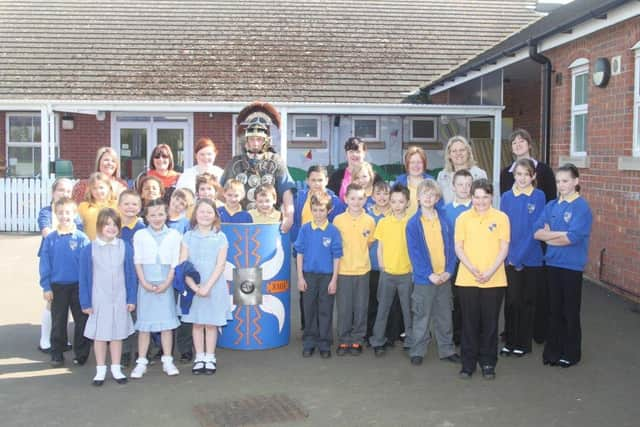 Toynton All Saints 10 years ago.
The historic visitor spoke to youngsters in years three, four and five about what life was like in the Roman Empire.
During the day, a demonstration was also held in the playground to show the children how the Romans fought in battles and the equipment they would have used.