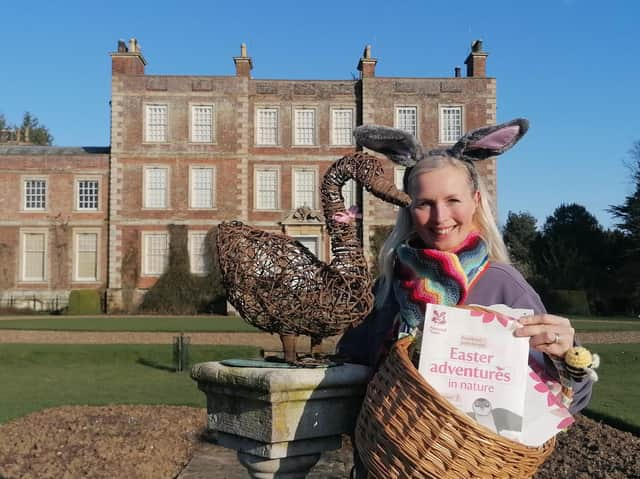 There is some cracking fun on offer for families at Gunby Hall this Easter.
The National Trust are offering groups of up to six people the chance to embrace the joys of the new season during the holidays.
To manage visitor numbers so that social distancing can still be followed for the safety of staff, volunteers and visitors, the National Trust pre-booking system will still apply. Booking will provide access to the property, not the Easter Adventures in Nature trail, which can be purchased on the day.
Rain or shine, the trails will take place for four days from Friday, April 2 to Monday, April 5, 10am – 4pm.
They will run while Easter egg stocks last.
Each Easter Adventures in Nature trail pack costs £3 and includes a paper bag, pencil and adventure trail activity sheet, as well as the chocolate Easter egg*.
For those that want to make the most of their time outdoors, the Trust will have free 'eggstra mile' self-led trails, at 28 places in England, in association with their longstanding partner, Sport England.
At Gunby, you'll go the eggstra mile with a walk to the ice house pond and get a special certificate as your reward.
You'll also be listening to the bees, getting to know a tree, peek into the veg patch and discover much more signs of spring.
For those that prefer to spend Easter at home, there will also be a number of activity packs available via nationaltrust.org.uk/Easter, to ensure no one misses out.
A non-food alternative will be provided for those with allergen or dietary requirements.