St Barnabas Hospice charity shop in Mablethorpe announces permanent closure
St Barnabas Hospice has announced that "after a great deal of consideration" it has taken the difficult decision to permanently close one of its two charity shops in Mablethorpe.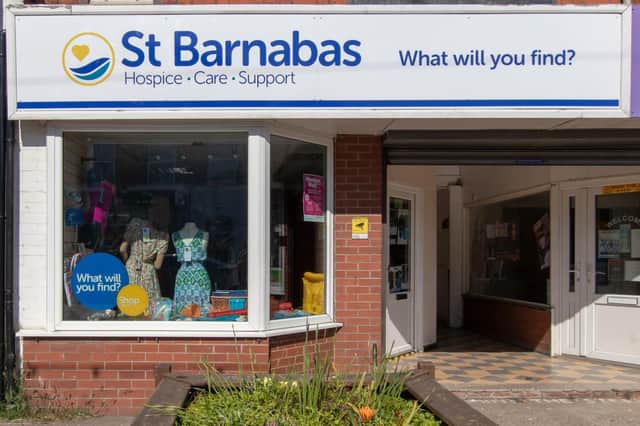 The shop on 43 Victoria Road has been serving the local community for 29 years, and the Hospice says it is grateful to everyone who has supported the charity by shopping there and donating items during this time.
St Barnabas has conducted an in-depth review, and sadly, keeping the store open any longer will not be cost-effective.
Caroline Peach, Head of Retail at St Barnabas Hospice, said: "Unfortunately, despite our best efforts, the shop has had a low turnover for some time. With the current cost-of-living crisis and a lack of stock as influential factors, we have come to the decision that running two shops in Mablethorpe is no longer a viable business decision.
"The community in Mablethorpe has provided this shop with wonderful support over the years. Our team of staff and volunteers have been brilliant ambassadors of the Hospice and a pleasure to have as part of the team. For
a large part of its trading, the shop was run solely by volunteers, and we want to say a huge thank you to everyone who has given their time."
The Hospice is committed to continuing its care for people living with life-limiting and terminal illnesses in the Mablethorpe area. This care is delivered by the dedicated clinical nurses from the North-East Community Services team.
Alongside this, St Barnabas continues to maintain a retail presence in the town, with its charity shop location at 3 Victoria Road remaining open and continuing to welcome shoppers and donations.
The charity says that with an ageing and growing population, end-of-life and palliative care is needed now more than ever. The hope of St Barnabas is that those who would normally support this charity shop in Mablethorpe will be able to visit the hospice's other shop in the town at 3 Victoria Road or find alternative ways to support the hospice during these challenging economic times.