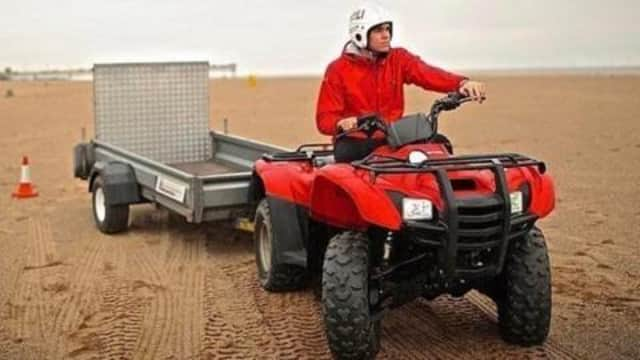 The was arrested at an address in Ludford yesterday (Thursday) after officers executed a warrant at two properties and remains in police custody to be questioned.
Three quad bikes valued at £15,000 each were stolen in the burglary at the RNLI office. Two further burglaries in the Skegness area in which five vans were stolen.
Investigations are ongoing.
Detective Sergeant Anna Harvey said: "Officers from a number of different departments have come together today to execute the warrants which led to the arrests. This suspect will be questioned and dealt with appropriately.
"Tackling burglary is a force priority for Lincolnshire Police and our officers are determined to bring offenders to justice and ensure victims feel safe and are supported."
"We would encourage anyone who has been a victim of burglary or any crime to contact us on 101."