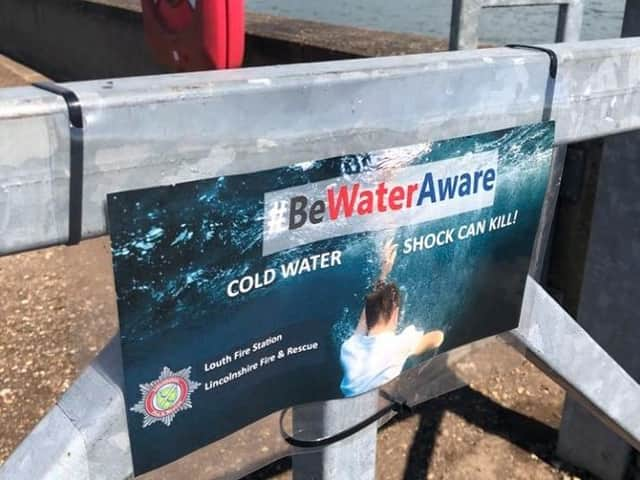 As reported previously, there have been recent reports of people choosing to jump or swim in Covenham Reservoir despite the prominent safety warnings.
A Louth Fire Station spokesman said: "Due to the number of reports of people jumping into the water at Covenham Reservoir, Louth Fire Crew have put this video together.
"This video covers the major dangers of open water found at places like Covenham Reservoir, the effect of cold water shock, and most importantly, how to survive it!"
Watch the embedded video to find out more, or search for 'Louth Fire Station on YouTube for further details.