Wombles work to clear up banks of Kirton Drain
The Kirton crew of the Wyberton Wombles undertook a hugely challenging clean up operation last week.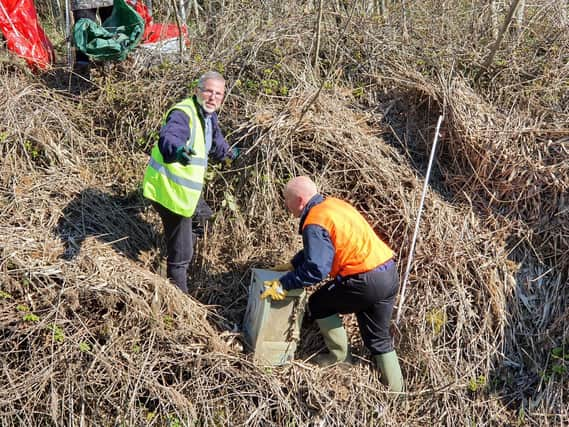 The members of the volunteer clean up group that has attracted hundreds of members in the last few months tackled the mounds of rubbish and fly-tipping on the banks of Kirton Drain on Drainside South.
The small team of volunteers, with the help of local businessman and organic farmer Andrew Dennis and his invaluable Manitou tractor and bucket – along with willing driver Robert – cleared the banks.
Their haul included 19 red bags full of rubbish, six tyres, and an abandoned microwave oven that has become infamous since it was first spotted there.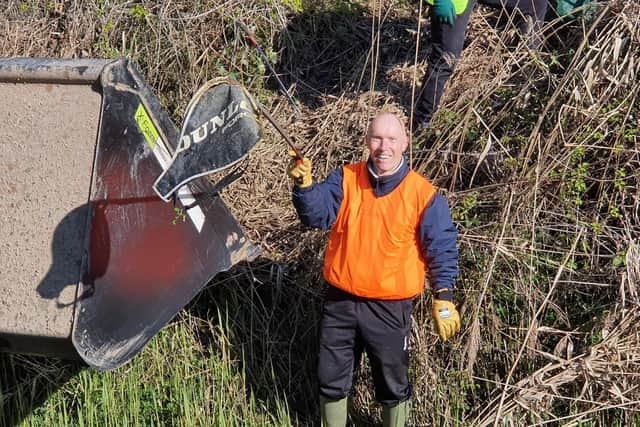 They also hauled out a dozen or so bags of garden waste that had just been dumped in the dyke, and old items of cast iron and steel.
The team was made up of Zoe De Cesare, Jane Smith, Joan Young, Kathy Dawes
Steve Dawes, Tim Jessop, tractor driver Robert Jackunas(Woodlands Farm) and Dave Scotney.
Organisers gave a huge thank you to Mr Dennis for his vital help in getting the rubbish up from the banks using the tractor.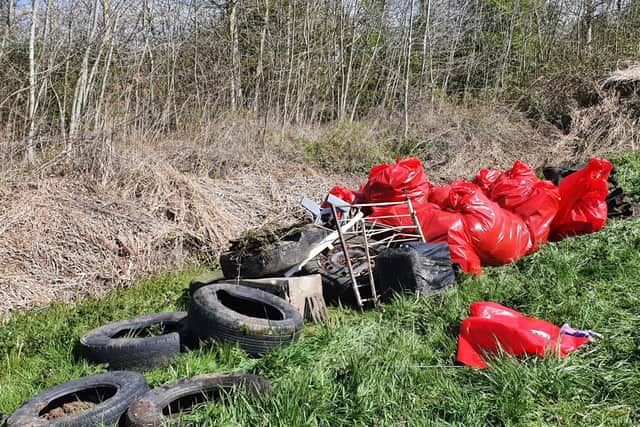 The team was due to be out again yesterday, tackling verges and dykes along Princess Road pathway to the rear of Kirton Business Park/Sports Bike Shop from the A16 through to Wash Road.
There are now 850 members of the Wyberton Wombles of Boston Common, to give it its full title, helping to clear up around the wider Boston area, and if anyone wants to offer their services to the group, they can go to the Boston Borough website and under "action it" go to the Litter Champion Application Form.