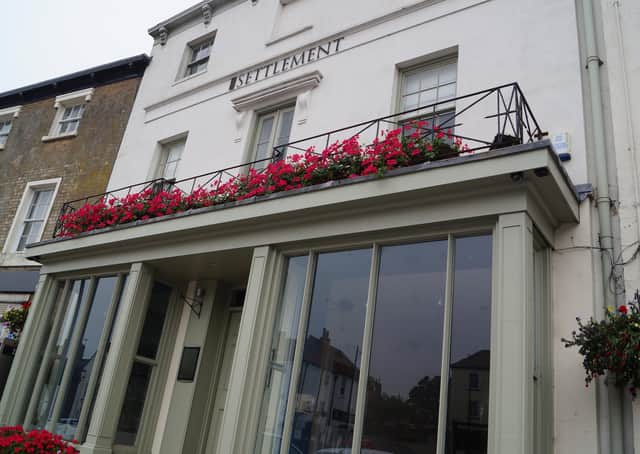 STALF began in the town's South Street, but quickly outgrew its space and was forced to move to premises in North East Lincolnshire.
Now they would like to return home and use 20 Market Place as retail space, along with a space to design and make their garments.
The building has been empty since March this year when The Settlement closed its doors for the final time.
The planning application, submitted by Mayo (Caistor) Limited, is looking for change of use from a pub with restaurant to shop, light industry (suitable for a residential area) and offices.
The application was discussed at this month's meeting of Caistor Town Council, where reactions where mixed to the plans.
Councillor Jayne Bowman said the plan looked 'good', while Councillor Sandra Wright said she would 'rather see it [the building] used than empty'.
However, Councillor Carol Mackenzie objected to the plans.
She said: "I think it is important to have another facility for the use of the people in Caistor.
"I think to have only one pub is a mistake."
In response, Councillor Alan Somerscales said: "It has never worked as a pub has it."
Coun Mackenzie replied: "It did in the beginning, but that was because it had good management and an excellent chef.
"I don't think it should be light industrial at all; that is not what we need in the market place.
"We need people coming in to go places, so I object strongly."
The application was put to a vote, with seven councillors voting for no objection to the plan, one for objection and one abstention.
Caistor Civic Society, which is also consulted on planning applications in the town, found no objections to the plans and said they would 'welcome businesses into the town'.
Full details can be found on the West Lindsey Council site.