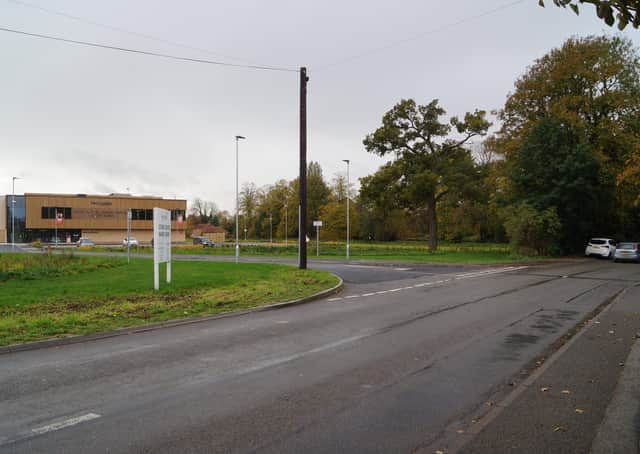 To access the centre, pedestrians have to cross the main A631 EMN-201027-095032001
The pedestrian route into the centre has been set out as taking the path off Kilnwell Road past the Scout hut, which comes out near the main building.
However, for a large number of residents this is not practical and they use the main entrance, which involves crossing the main A631 into Market Rasen.
Councillor Stephen Bunney, who represents the town on West Lindsey District Council, as well as being a town councillor, said: "Residents have requested a crossing being looked at here so they can cross safely to use the facility."
At this month's town council meeting, Coun Bunney asked for support for the provision of a crossing.
Speaking at the meeting, council chairman and mayor John Matthews said: "I think it is a very good idea and I propose we adopt this(request) and support it."
It was unanimously agreed to make a formal request to the county's highways department for a pedestrian crossing at the site.
Neighbouring Middle Rasen Parish Council has also supported the request for a crossing.
In a letter to Market Rasen Town Council, it said: "The parish council agrees that a pedestrian crossing would promote utilisation of the centre and also ensure that parishioners accessing the centre have safe passage to do so."