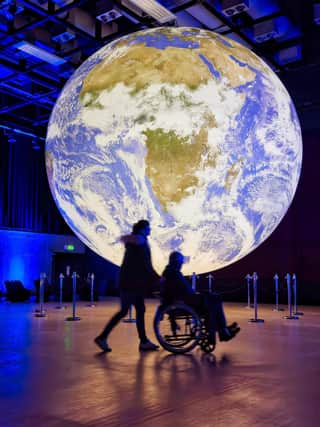 Last year everyone wanted to be photographed under the Skeg Vegas sign at Skegness Stadium, based on the famous Las Vegas welcome in Nevada.
This half-term, however, visitors are heading to the Embassy Theatre to see the first installation from Gaia, Museum of the Moon and Mars – a unique artwork installation from the renowned artist Luke Jerram.
Gaia, Museum of the Moon and Mars will be exhibited at the East Coast venue until March 24.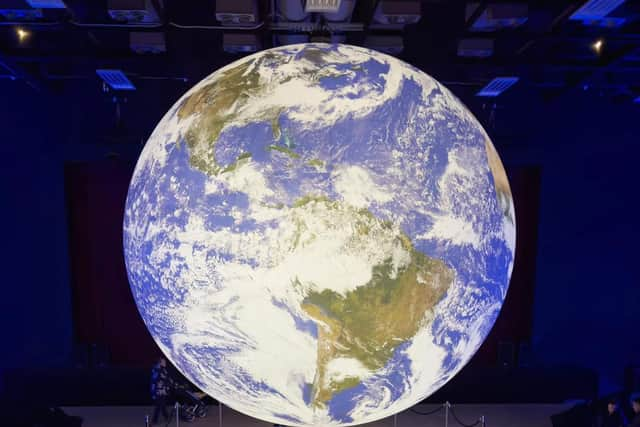 This unique season in Skegness will see all three pieces visiting one venue consecutively for the very first time in the UK.
Their six-week stay will see the venue transformed from a traditional theatre into a space for reflection, observation and education. Gaia (Earth) opened on Saturday.
Measuring seven metres in diameter, Gaia features 120dpi detailed NASA imagery of the Earth's surface. The artwork provides the opportunity to see our planet on this scale, floating in three-dimensions.
Local photographer John Byford was one of the first to visit Gaia. He said: "There has been a steady flow of people and I can understand who you have to book because you wouldn't want it to be overcrowded.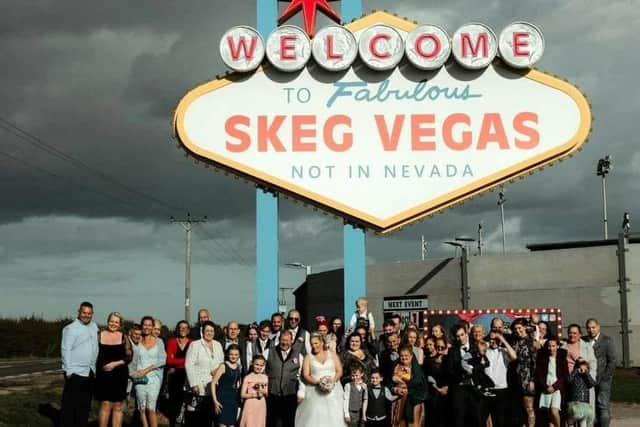 "You need time to appreciate it. It's become the new attraction for a selfie – the most popular photograph is standing under it with your arms open.
"But fun aside – I think because it is made of a fabric you appreciate just how delicate the Earth is.
"It's certainly well worth seeing"
Viewing Sessions are Free of Charge but must be pre-booked by visiting embassytheatre.co.uk/shows/in-orbit-gaia/
Children under the age of 14 must hold a ticket and be accompanied by a responsible adult 18+
Local artist Steve Gould is also holding workshops to coincide with the exhibition.
The workshops take place on:
Tuesday, February 14, 10.30am – 1.30pm
Wednesday, February 15, 10.30am – 1.30pm
Thursday, February 16, 10.30am – 1.30pm
Spaces are limited on a first come first served basis incorporating free viewing tickets of the exhibition.