Here is where you can see fireworks displays in Skegness area after two cancel
Bad weather has resulted in two popular fireworks displays near the coast being cancelled – but there are still spectaculars taking place in the Skegness area over the weekend.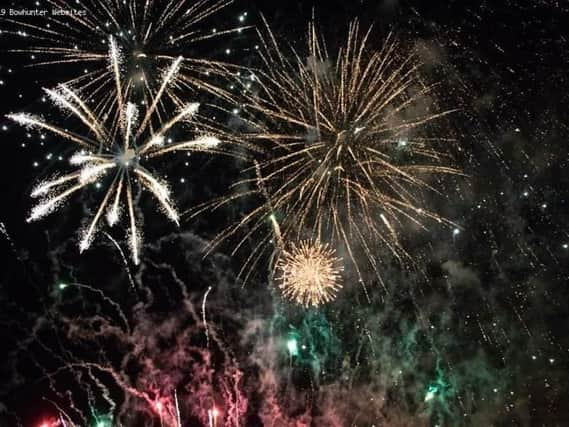 East Kirkby Aviation Heritage Centre had planned for its annual display and Lancaster taxi run to take place on Saturday but following a site inspection has announced it will not be going ahead.
The attraction announced on its website: "We are very sorry to report that, in the interests of customer and aircraft safety, we have had to take the very hard decision to cancel our fireworks and night taxy run event on Saturday.
"The Centre will be entirely closed on Saturday.
"This year has been unprecedented with the weather we have had for our events, we truly hope for a better year next year."
Spilsby Rotray Club has also cancelled its fireworks displays planned for the Recreation Ground in Ancaster Avenue on Saturday.: Members posted on social media: "We have decided to cancel the firework display on Sunday due to the field been waterlogged and the forecast for more rain on Saturday
However, in spite of the cancellations there are still opportunities to enjoy fireworks displays in Skegness over the weekend.
The Hive nightclub complex is promising one of the "biggest displays in the region" on the seafront in Skegness on Sunday, November 5, from 7pm.
The fireworks display at Skegness Raceway, again for Sunday, is also going ahead.
It promises a massive £10,000 fireworks display, pllus stock car and bangers racing, in a full day of entertainment.
Skegness Fireworks Display takes place at Skegness Football Ground off Wainfleet Road on Monday, November 6. Gates here open at 6pm.
With more unsettled weather tto come over the weekend, it is probably advisable to check the event Facebook pages before setting off.
For the full list of events planned for the county over the weekend, visit Lincolnshire World here. Lincolnshire Fire and Rescue is encouraging spectators to enjoy events safety. One top they are giving is to place sparklers in carrots first, giving the sparklers a much better handle that's easier to grip.